Week in Instagram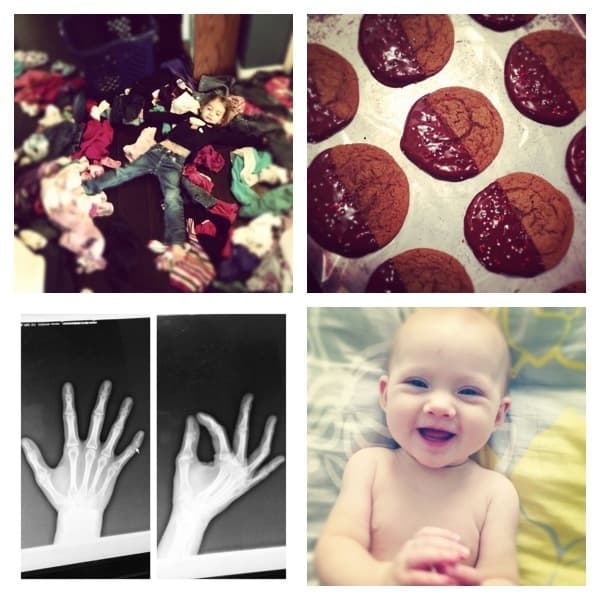 1. "Mom, I'm making a snow angel!"
Then when I tried to get her to play a "game" by putting just the lights back into the basket she goes, "Is that really a game? It seems like a job to do." Lovely.
2. My cookies went out in the mail for the Great Food Blogger Cookie Swap! Watch for the recipe next week.
3. Hooray! No broken finger!
4. This one reached her 6 month mark. I don't want to talk about it.