Lime Butter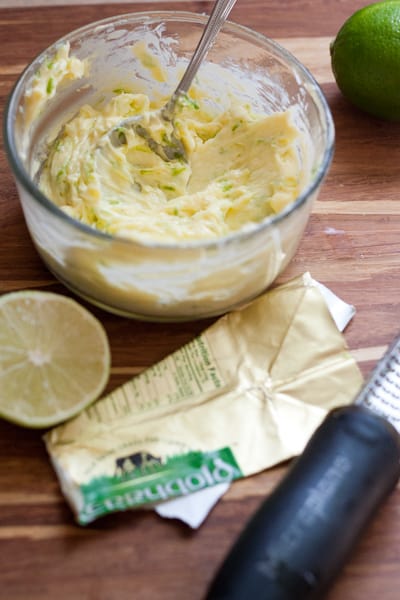 Lime butter is another one of those little gems I've been sitting on FOREVER and haven't shared with you. If you use flavored butters already you may have made something similar to this. If not, you REALLY need to try this.
It's simple, really. Just softened butter, lime zest and juice, and a little salt.
What do you do with it?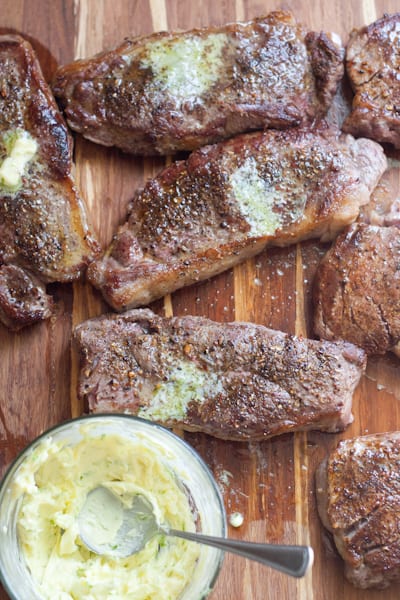 Ahh… lots of things. My personal favorite is finishing off spice-rubbed steaks or putting a (embarrassingly) large dab on the inside of a freshly baked sweet potato.
You could also put it on grilled vegetables, chicken, fish, and corn on the cob. You ARE grilling for the 4th of July, aren't you? (I'd have to question your patriotism if you aren't.)
I try not to get bossy around here, but you really need to try this. Pronto.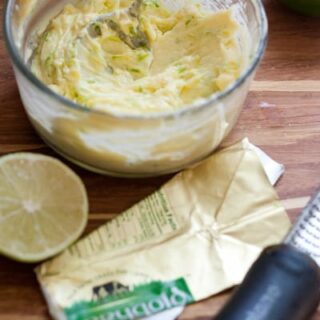 Lime Butter
Yield: 1/2 cup
Prep Time: 10 minutes
Total Time: 10 minutes
Lime Butter is great on just about anything that comes off the grill!
Ingredients
1 stick of softened butter or ghee (preferably grass-fed)
1 lime, zested and juiced
pinch of sea salt
Instructions
Combine butter, zest (from the whole lime), and juice (from half of the lime) and salt. Blend well.
Keep in an airtight container. It'll last a couple of days at room temperature. For longer storage, chill.