I have a thing for grilled chicken. Probably because chicken is such a fantastic blank slate! You can use just about any seasoning or flavor profile and it'll turn out great.
Here are all of my favorite grilled chicken recipes in one handy post for you! I'll continue to add to this as I add more grilled chicken recipes to my collection so keep this bookmarked for future reference.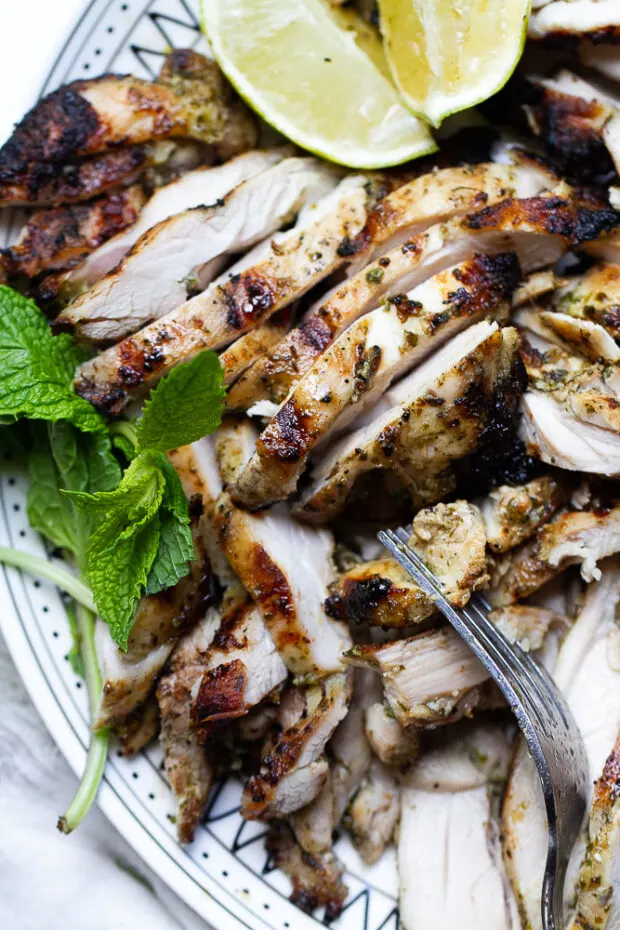 This grilled chicken is marinated in a fresh herb & lime marinade. Use any fresh herbs you have on hand for this! If you want to go all-cilantro for some cilantro lime chicken, go right ahead.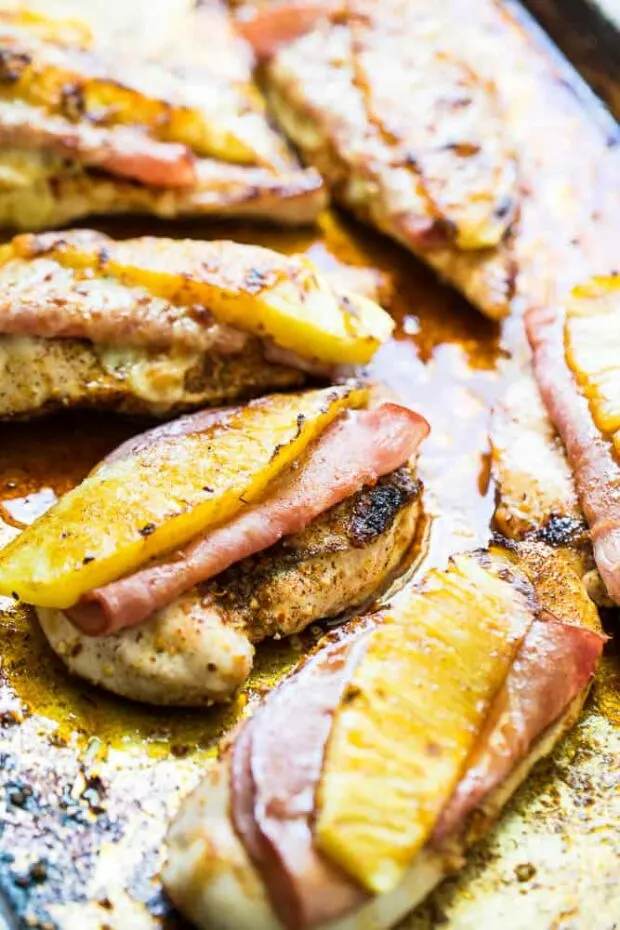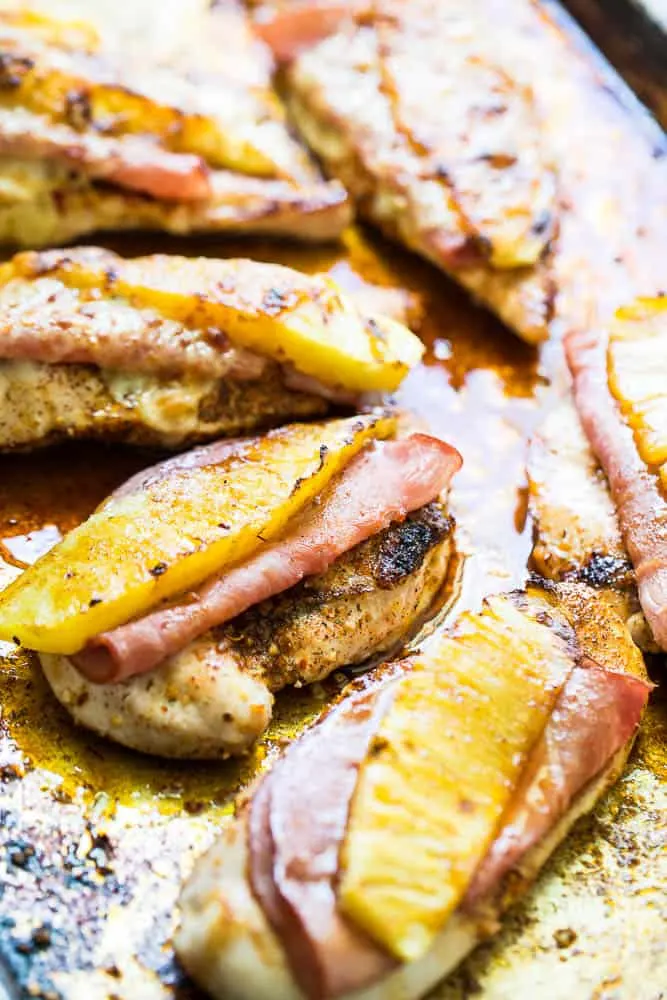 Any one else have malibu chicken in the 90s? At Sizzler? WELL. This is a modernized, upgraded and WAYYYY better version with marinated chicken & a bomb savory butter glaze. Add cheese, too, if you like!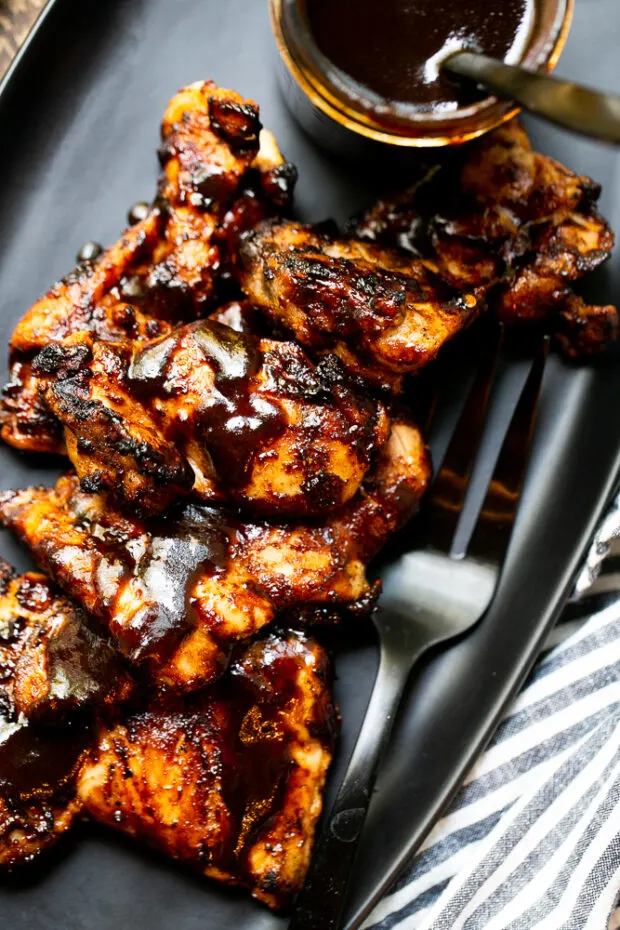 A simple rub & a brush of my Balsamic BBQ Sauce makes this our family's favorite BBQ chicken recipe! You can use any BBQ sauce you like.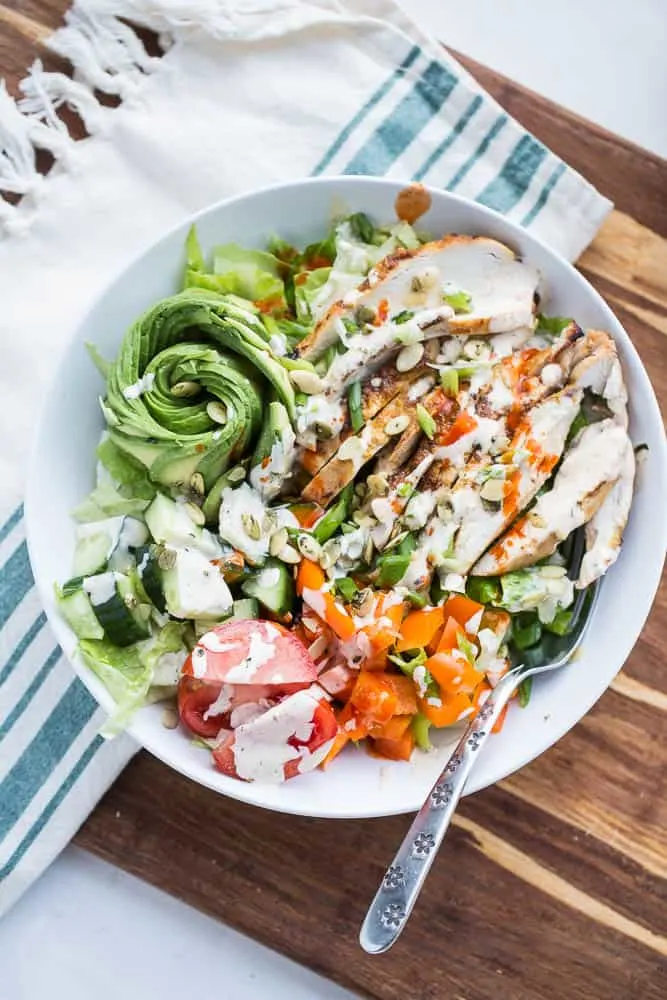 You don't have to make the whole salad (although I highly recommend it), but this chicken is inspired by the Fiesta Lime (Taquila Lime in the 90s) chicken at Applebee's!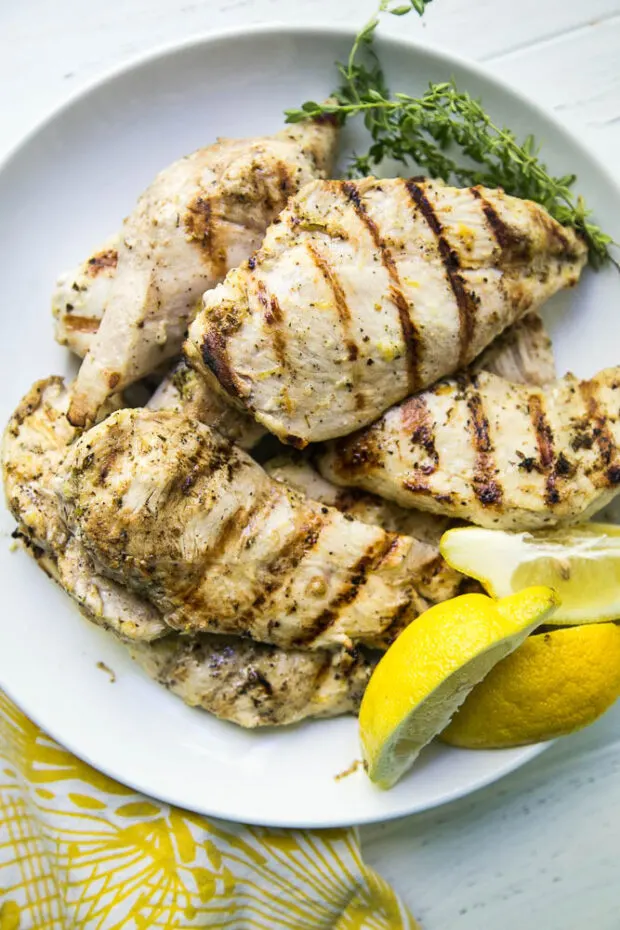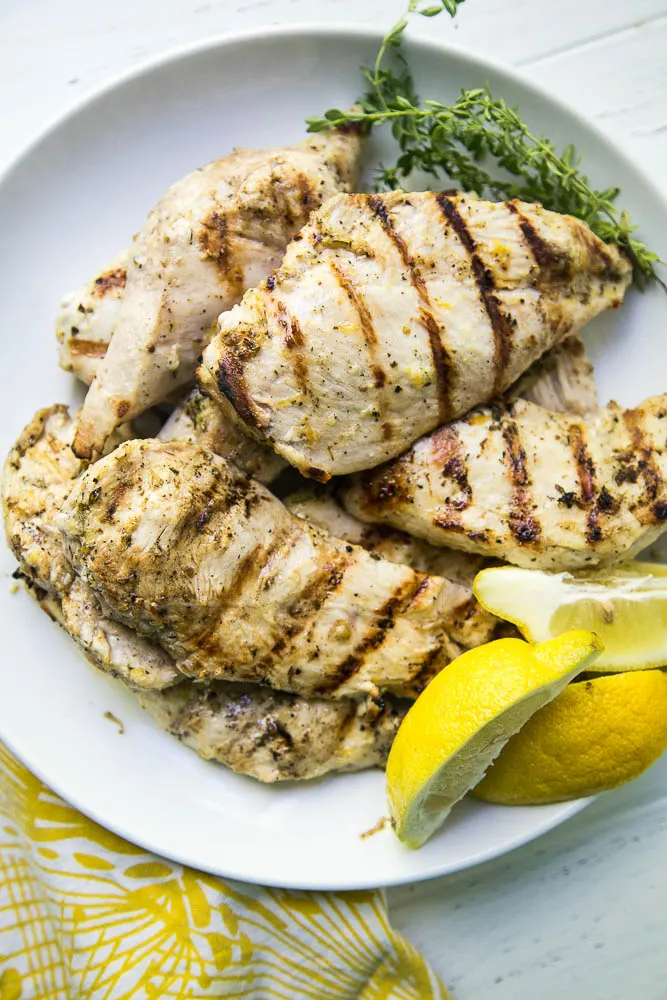 If you're looking for a great all-purpose grilled chicken that goes with anything, this is it. It has a classic lemon-garlic-herb flavor and is also great for meal prepping!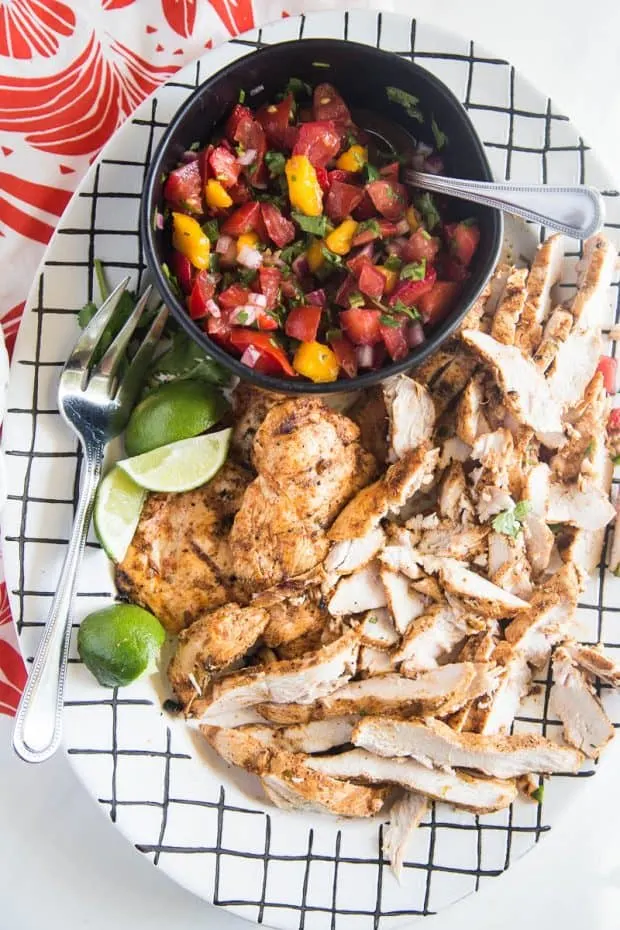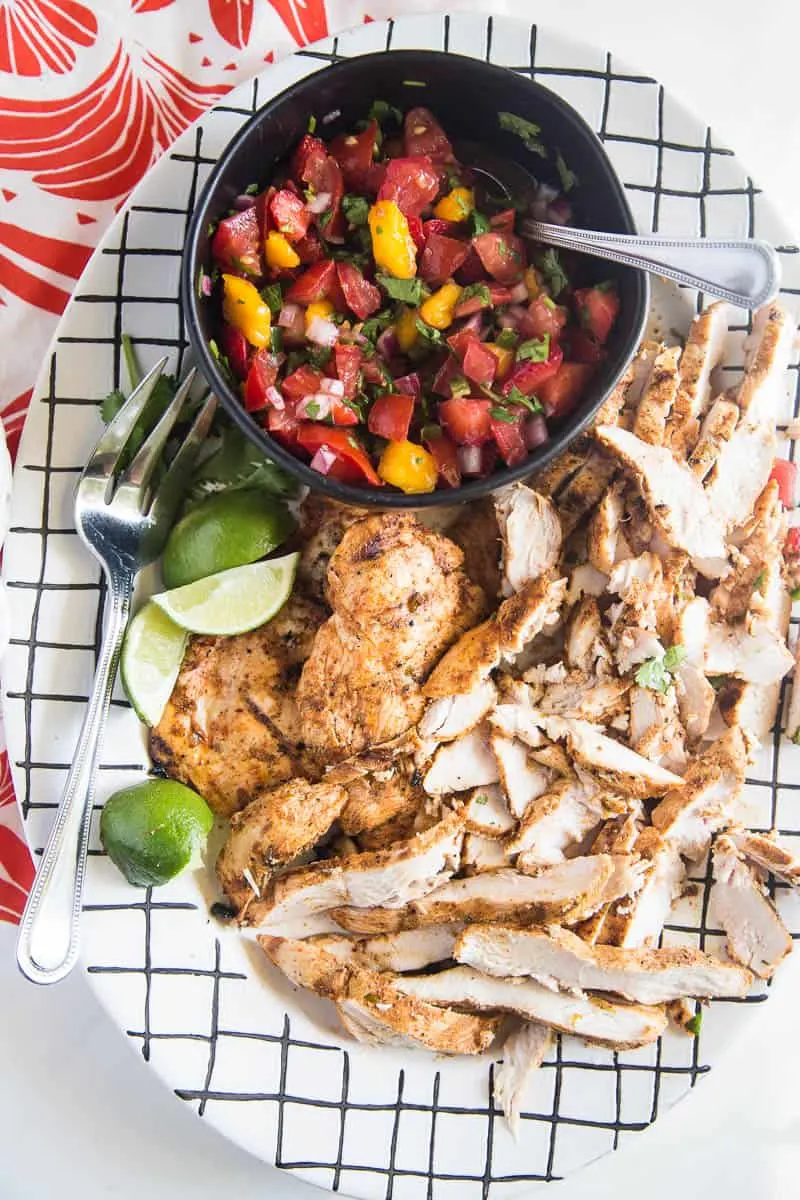 This is a fun take on latin-style grilled chicken with a fruity salsa! This combo would be especially great with some Instant Pot Coconut Rice.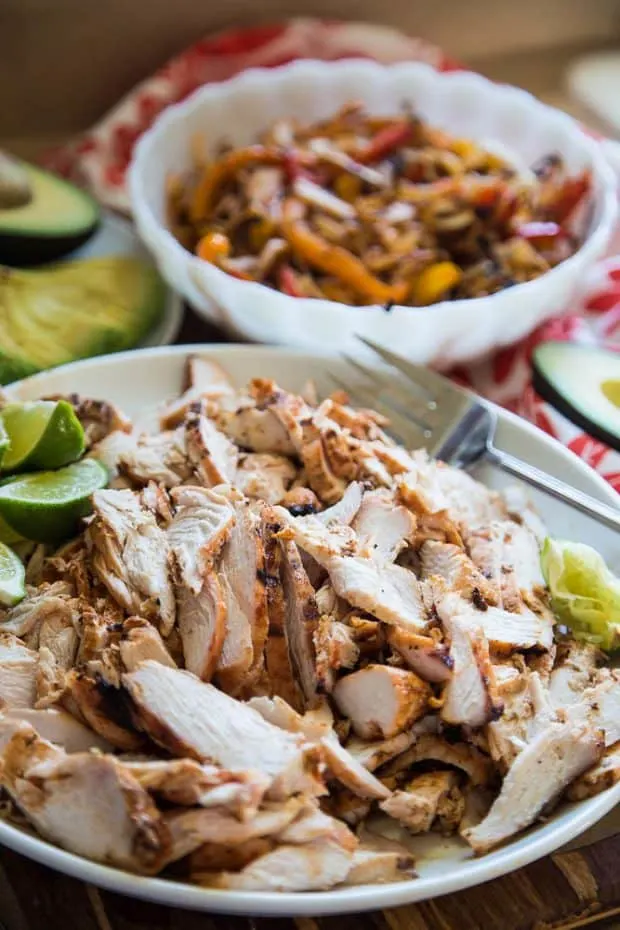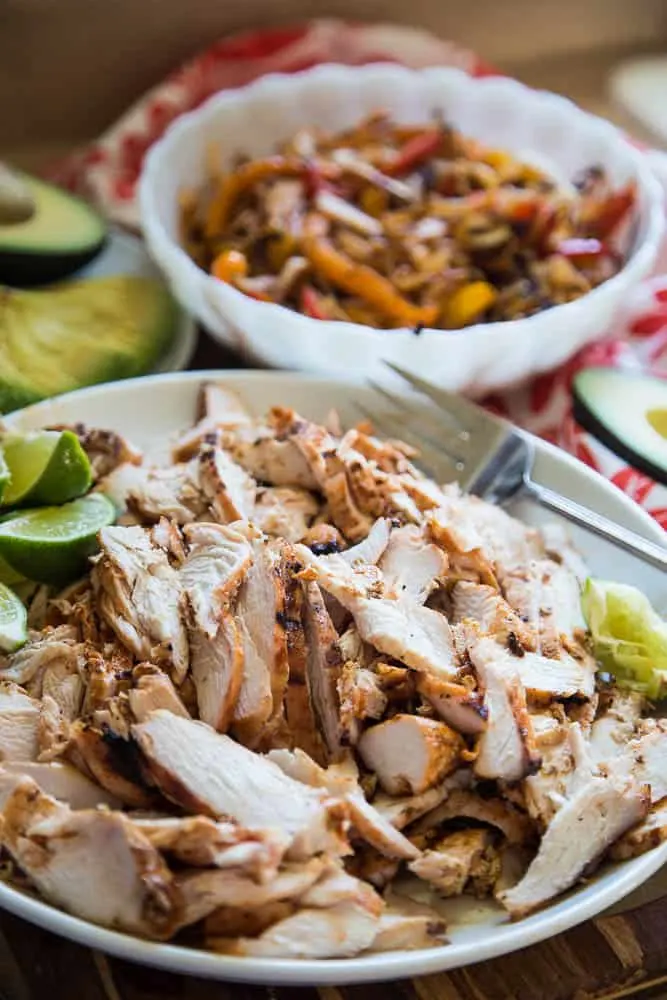 Speaking of Latin-inspired grilled chicken, here's one that I NEVER get tired of. Fajitas for life.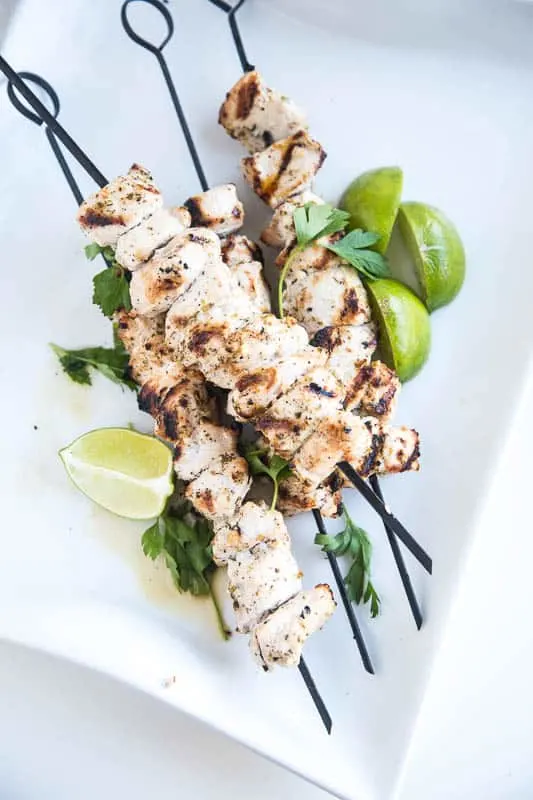 Chicken + lime never gets old, folks. This one makes really great taco salads, too! And it's another great meal prep recipe.
OK, so you don't HAVE to make the whole salad, but this chicken is delightful paired with sweet mangoes, citrusy dressing and some crunchy plantain chips. Just sayin'.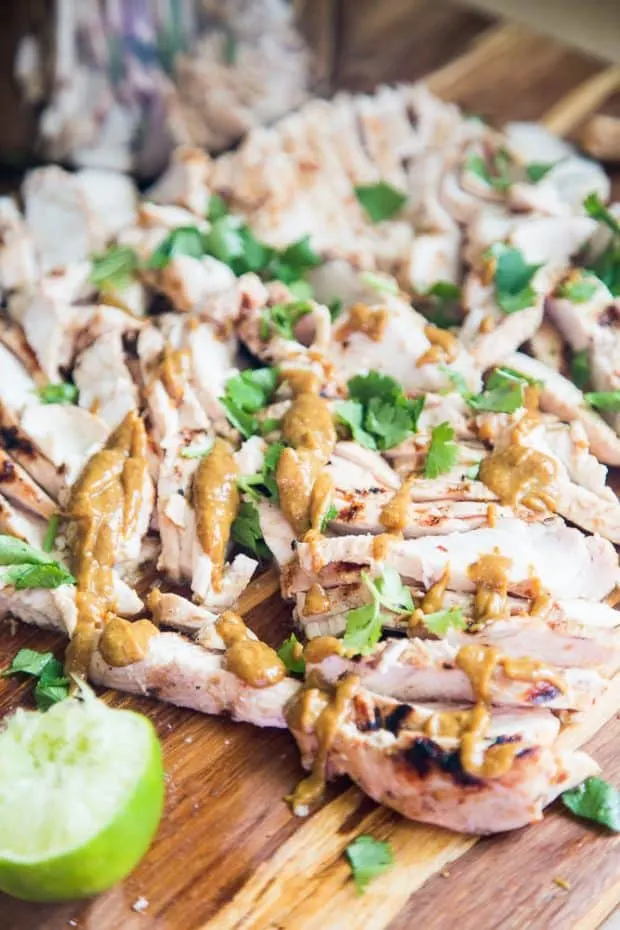 Oh this one is GOOOOD. Thai marinated grilled chicken with a "I want to bathe in this" peanut sauce. Use any kind of nut butter you like, too!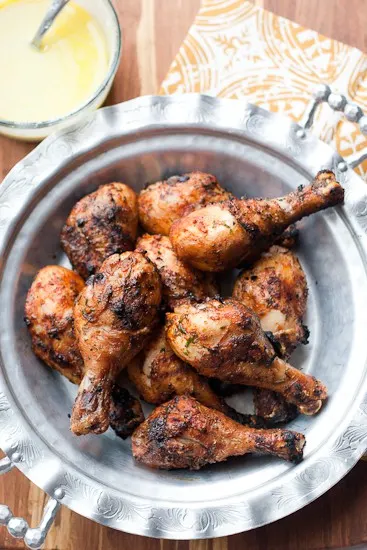 Everyone who tries this raves about it. CRAZY easy marinade, too! Might I suggest my Simple Marinated Cucumbers and Instant Pot Coconut Rice to go along with this? It was a magical combination with that garlic sauce tying everything together.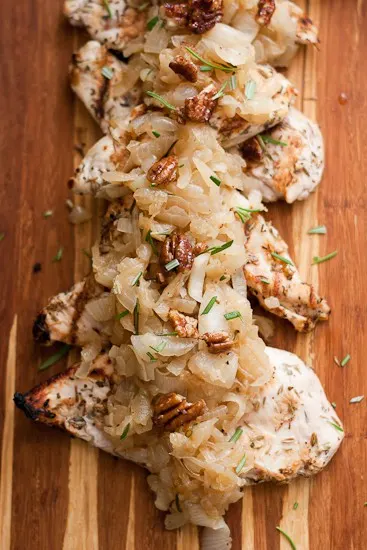 Are caramelized onions too big of an ask? I love them paired with this herby grilled chicken and toasted pecans.