The 10 Best Soups for Fall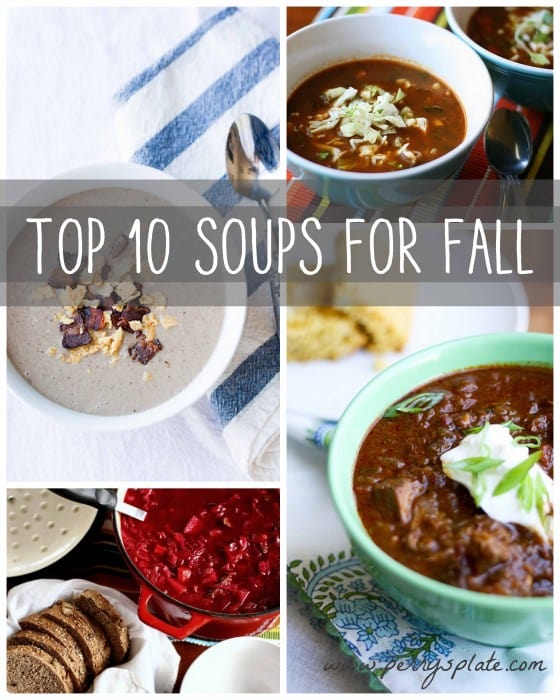 I know it's been a while, but I just wanted to pop in and say hello!
I didn't fall off the earth. (Although some days I feel like.) I'm just stepping back again in order to take care of myself and my family a little better. I haven't been feeling very inspired in the kitchen, and instead of experimenting, I've been going back to some of our favorite past recipes.  If you follow me on Instagram you'll see some of those pop up. It's been nice to revisit and tweak some recipes we loved and then left in the dust in search of something more new and exciting. Right now I need easy and predictable. And I need a cleaner house (Which I have. For a few minutes at a time.) in order to keep my sanity.
That being said, I'm feeling good at 21 weeks and grateful that my appetite has returned! (Albeit voracious. You can clearly tell from my backside.) Posts may be few and far between, but I've decided that I'd rather post less frequently and post things that I ADORE, then to slap up a bunch of mediocre recipes for the sake of regular posting.
Since the weather has cooled somewhat we've been digging into our soup archives and revisiting our favorites! I thought I'd compile our top picks for you. Some are paleo. Some aren't, but can easily be adjusted. And some are full of cheese. (That's my favorite one.)
And here we go, in no particular order. . .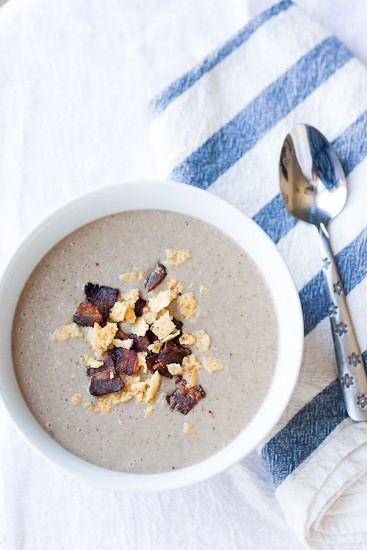 I was really excited about this one. My kids loved it and they had no idea they were eating mushrooms. Bahahaha.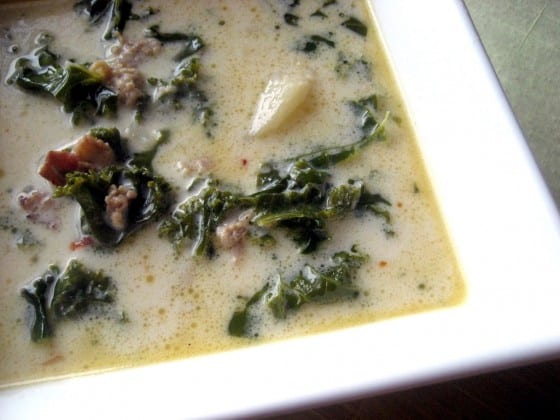 This one is an Olive Garden knock-off and, in my not-so-humble opinion, is better than the original.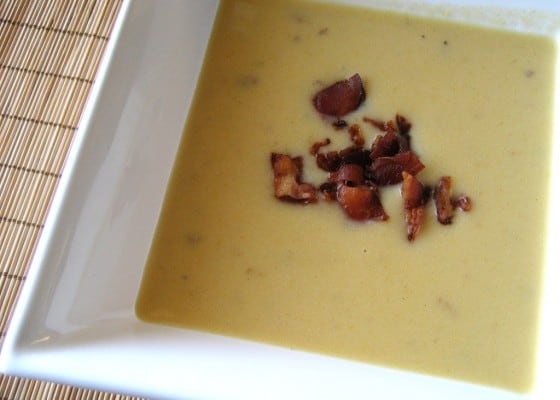 If I had to choose one soup to eat for the rest of my life, this would be it. I made it just last week, and I ended up eating FOUR bowls for lunch the next day.  (See above comments about my voracious appetite and the size of my backside.)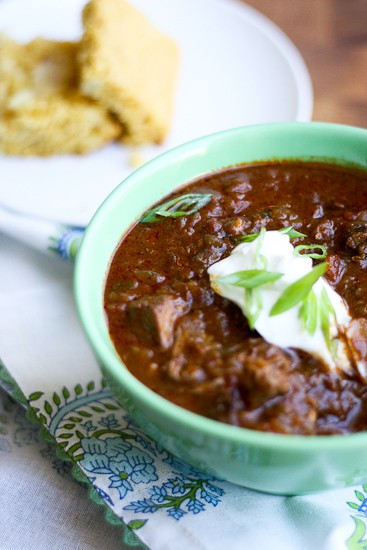 Still, hands down, the best chili I've ever made. (And probably eaten.) Some of you have used this in chili cook offs with great success! Yay for great recipes! You can also make this with ground beef.
If I don't completely have my act together in time to throw this in the slow cooker, I make my go to Hearty Winter Chili instead.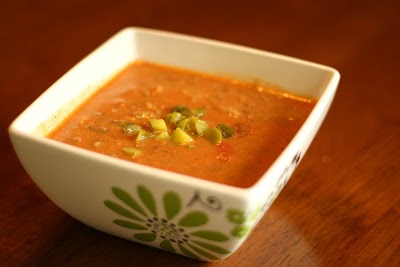 Like the name suggests, this soup tastes like a cheeseburger and fries. Don't skimp on the pickles!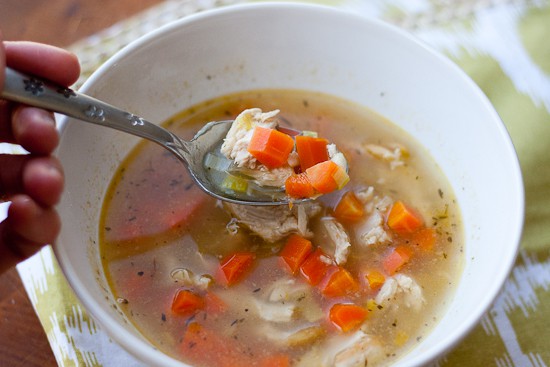 My husband jokes that the cold/flu season coincides perfectly with "candy season." When that stream of candy and sweets starts running through our house from Halloween until Easter our immune systems take a a hit. (Sugar severely weakens the immune system. Did you know that?)
Although we try to keep a level head around here when it comes to sweets, there are bound to be times when our defenses are weak and we'll catch an occasional cold or stomach bug. This soup has so many nourishing, bacteria-fighting components like bone broth, garlic, ginger, and lemon. Plus it tastes amazing. Honest.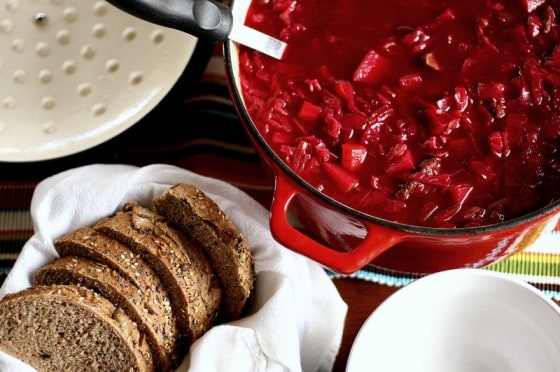 This soup has become a yearly tradition for us. It's one of our favorites and reminds us of Russia, where Steve and I met. Throw out any preconceived notions about borscht or beets you may have and give this a shot. I adore this soup, and I don't particularly care for beets.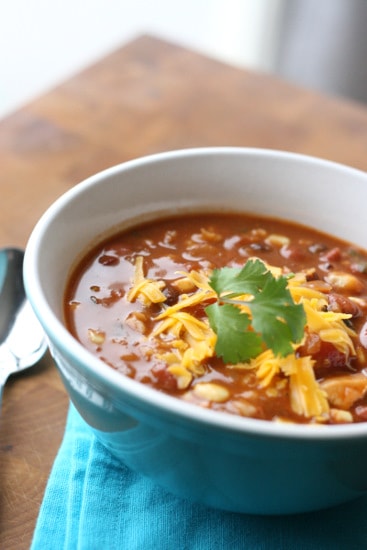 This is a good, go-to soup that uses a lot of pantry staples. I typically use brown rice or quinoa instead of barley. It also has beans. Luckily you can omit both and add more vegetables (diced carrots, squash, greens) if you're strictly avoiding grains and legumes.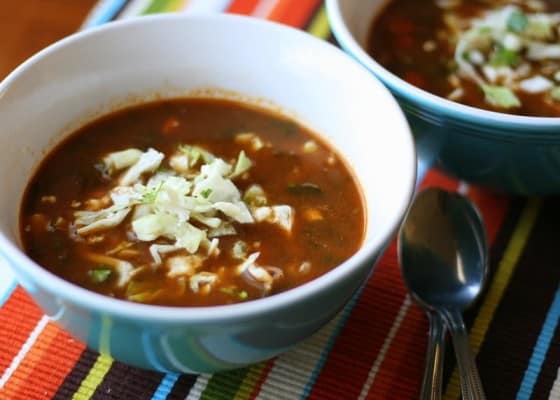 This is a little fussier than the typical tortilla soup recipe you'll find out in the Internets, but it's by far my favorite.  It's also super versatile! The recipe is mainly for a tomato-chile broth and you can add whatever you like to it when you serve it up. We often use shredded cabbage & carrots, grilled chicken, cilantro, limes, and avocados. I like to make a double batch of the broth and keep it in my freezer for a quick dinner later on.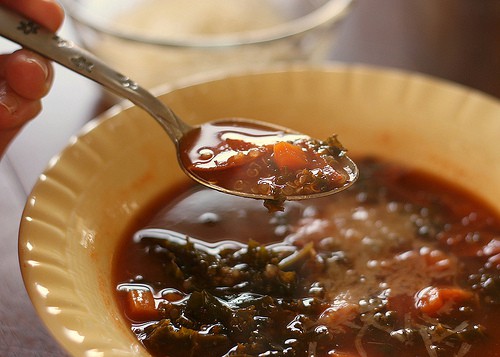 I'm really grateful that my kids love soup. They'll even eat it in the lunches I send with them to school! This one is a favorite of theirs that uses quinoa, kale, and extra pizza toppings we have leftover from pizza nights. (Sausage, pepperoni, etc.)
I had a really hard time choosing this list. Everything that gets posted here are things that I love. Check out the Soups/Stews section for more ideas! And if you have some favorites you'd like to share, leave me some links in the comments! I'm always looking to add to our favorites list.