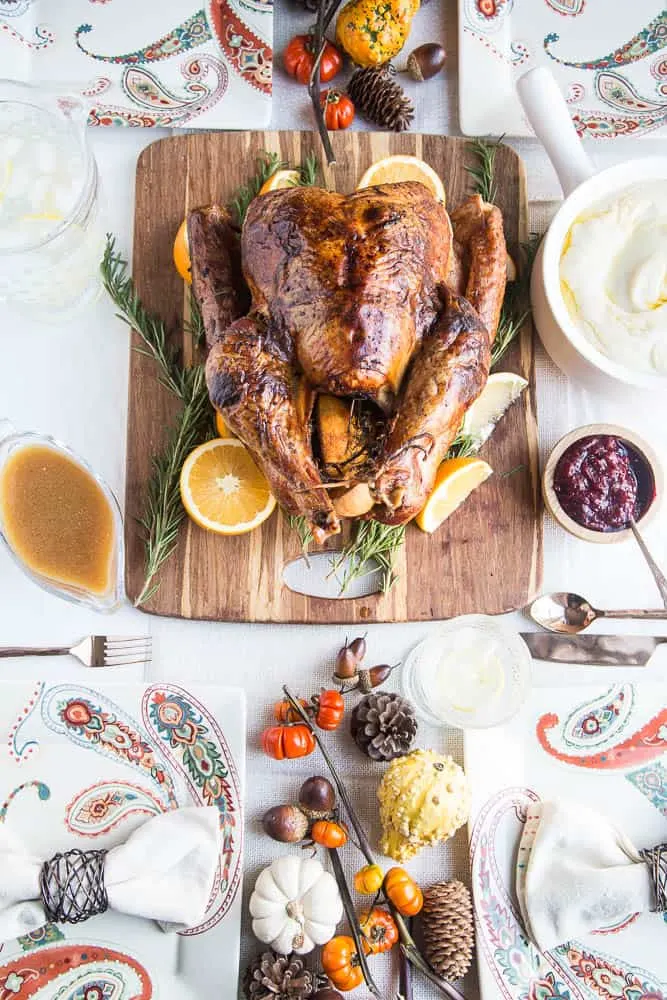 Well, hello there! I'm popping back in to share some keto Thanksgiving recipes to make on the big day! We're having dinner with some friends who also want to keep things low-carb, so I'm thrilled to pull some of these dishes to share.
These are also paleo and gluten/grain-free. You could also use these if you're doing a Whole30 Thanksgiving with some tweaks. (P.S. Make a big batch of Homemade Ghee and you'll be all set.)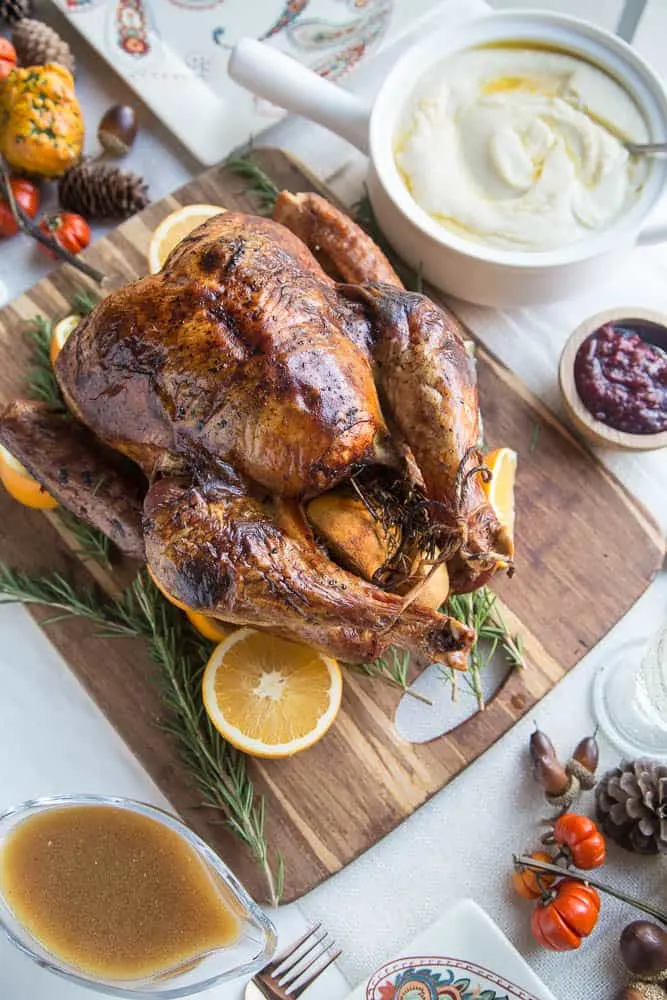 This recipe was a HIT last year and many of you wrote and told me how much you loved it! The coconut sugar in the brine is optional (and just a small amount, really) and it's SO much easier than doing an immersion brine.
After brining, the skin is stuffed with a BOMB orange-rosemary herb butter that's also easy to put together. And can be done far ahead of time. Herb butters have been a game changer in making whole chickens and turkeys even more amazing.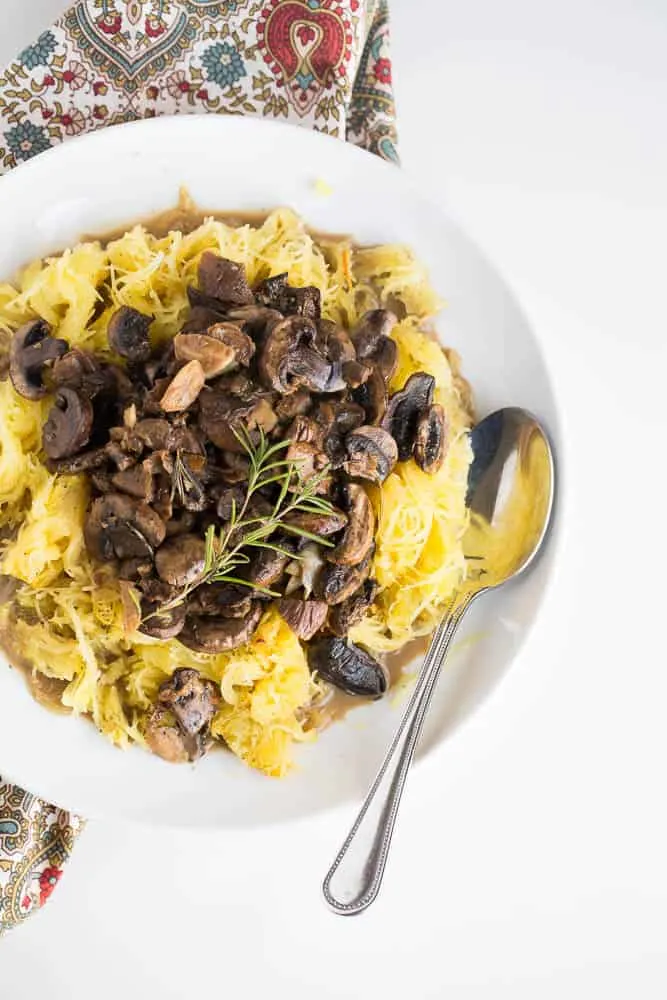 When I'm hosting dinner I try to be attentive to allergies or eating preferences that are different from my own. This is a super delicious meatless option (that could easily be vegan, too) if a guest doesn't eat meat. Plus it's really easy and could be also made on a Wednesday night.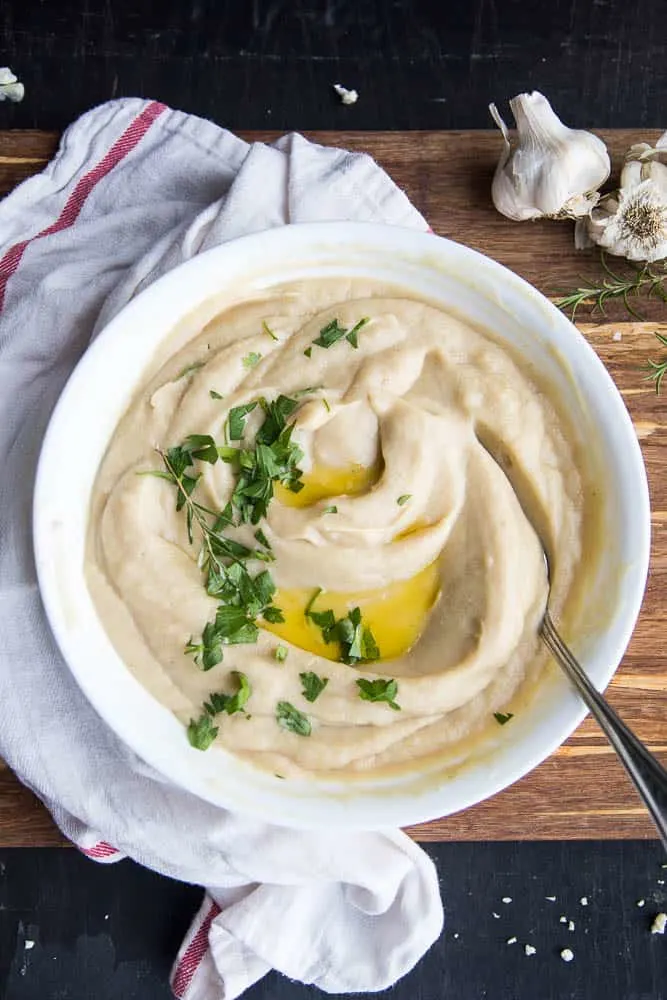 If you're looking for the best cauliflower puree in the universe — this is it. I'm a pretty hardcore mashed potato lover, but I'd be totally satisfied eating this instead if I was planning a keto Thanksgiving menu. Again, a reminder to have a lot of butter or homemade ghee on hand! It makes this puree totally rich and flavorful.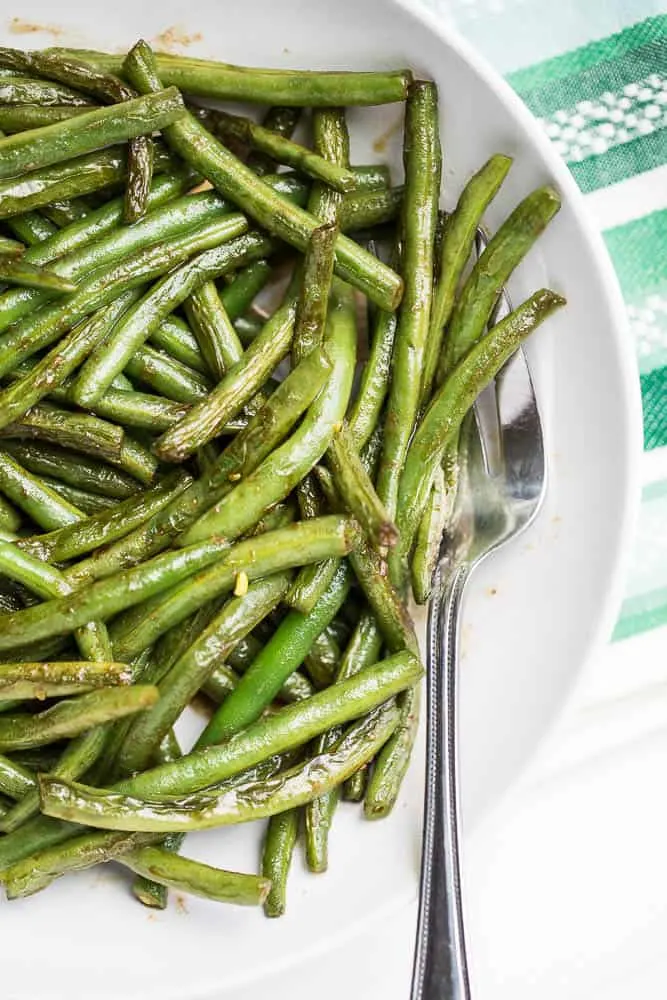 Thanksgiving side dishes should not be complicated, amiright? These green beans have FOUR ingredients and only take a few minutes. They really are magical. And WAYYYY better than that gloppy green bean casserole that always seems to make an appearance.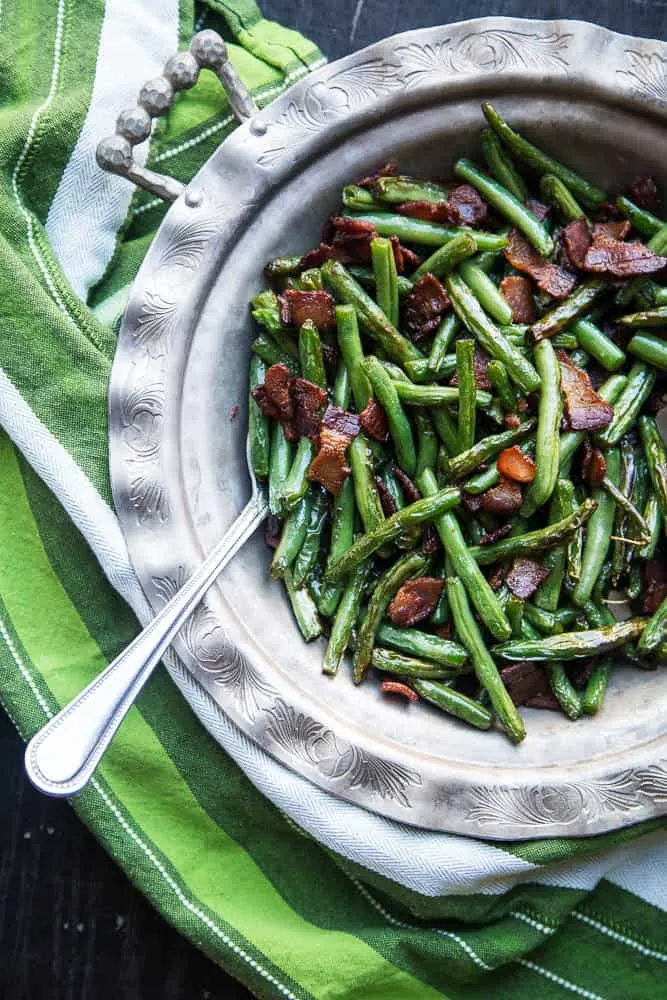 Want another green bean option for Thanksgiving dinner? This one has just TWO ingredients. (You only get one guess at what they are.) This was an old recipe on my site, and I love how beautifully it fits into a keto Thanksgiving menu!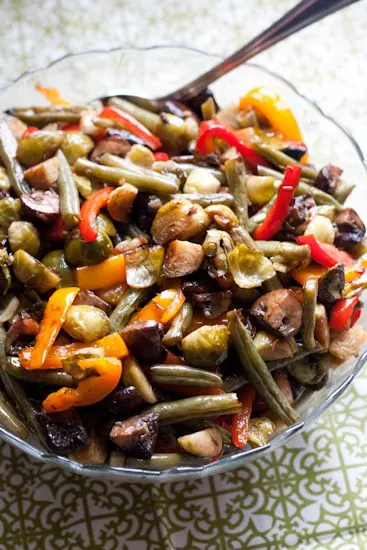 Speaking of roasting, this might be my favorite basic roasted vegetable recipe. And it happens to work just as well for a keto Thanksgiving as it does for a weeknight sheet pan meal.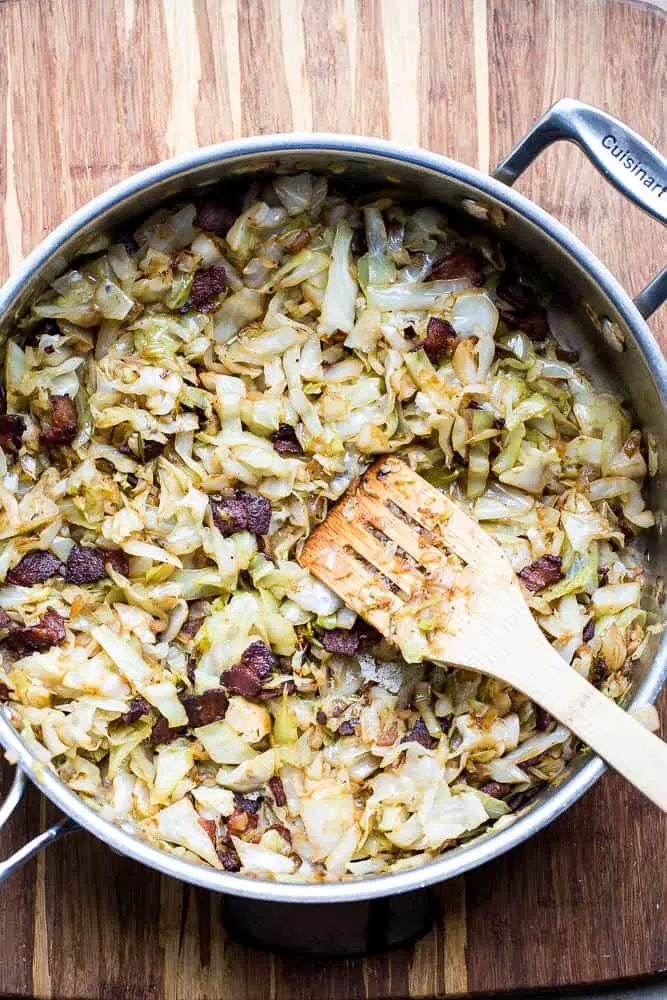 I promise if you bring this to a Thanksgiving dinner you'll be invited back next year — whether it's a keto dinner or not. It's such a simple, easy recipe to throw together. It does take some time to cook the bacon and fully caramelize the cabbage, but it's well worth it.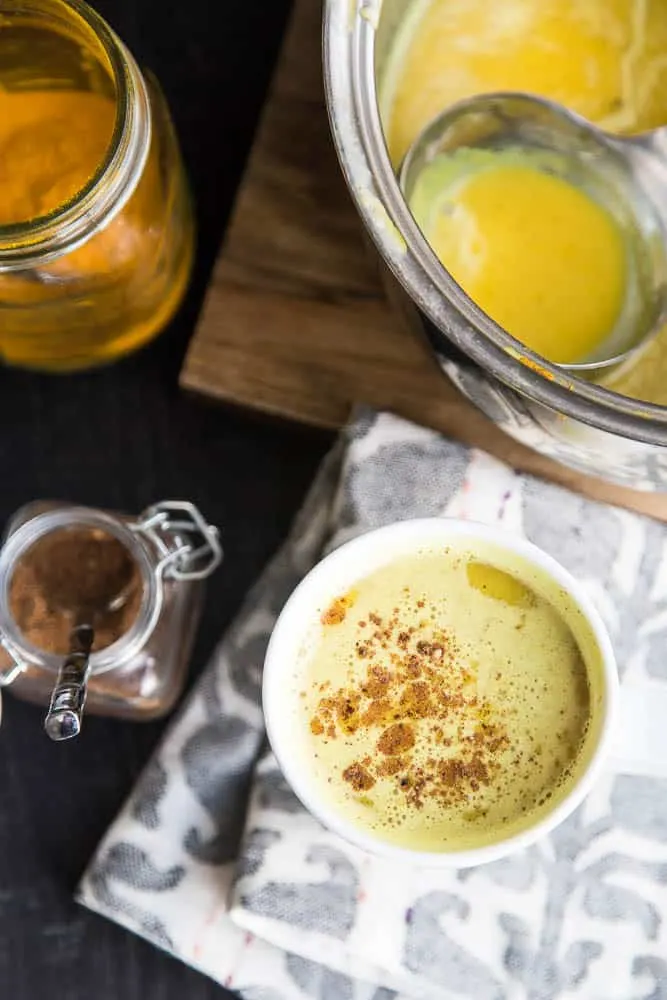 If you're not wanting to indulge in anything heavy after Thanksgiving dinner, (I know you're laughing, but I'm sure there IS someone out there who feels that way!) then a steamy cup of this golden milk might be the perfect ending to a keto Thanksgiving dinner. Just use a low-carb sweetener, like Swerve or Lakanto monkfruit maple syrup to sweeten it up.
And make a big batch of my Homemade Chai Spice Blend so you have some later to play with!
I'd love to have more keto Thanksgiving recipes in my stash! Feel free to leave some links in the comments with recipes that you love.
Disclosure: This post contains Amazon affiliate links. Purchases made by using these links doesn't cost you any extra and helps to keep my content free.