Pepitas Shrimp Skewers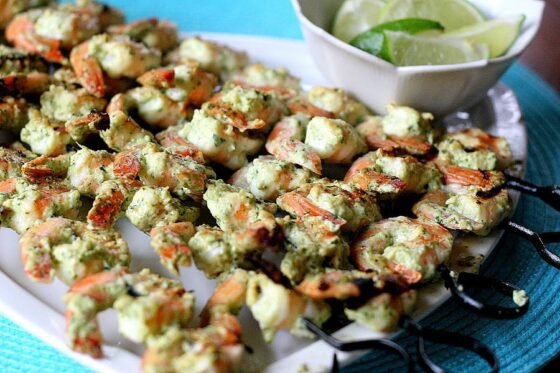 Head on over to the Tasty Kitchen Blog and see the step-by-step tutorial I posted for these Ah-mazing Pepitas Shrimp Skewers. The recipe was submitted by TK member Eat 80/20 Dietitian (Lindsay) who blogs over at Eighty Twenty.
This recipe is definitely proof that healthy food can still taste fabulous.
Especially if you turn it into one of the best tacos you've had in your life.