You're not busy, are you? Making holiday treats to share?
The second week of December is usually a pretty relaxing time for me. I'm not stressed. At. All. Just enjoying the twinkle lights and cookies that keep finding their way to my house.
At least, that's what I try to tell myself.
I'm actually a hot mess right now, getting things ready for the big day and using three different apps on my phone to keep my ducks in a row.
If you, too, are a stressed-out mess and need a few easy treat ideas to give away, here are a few of my favorites!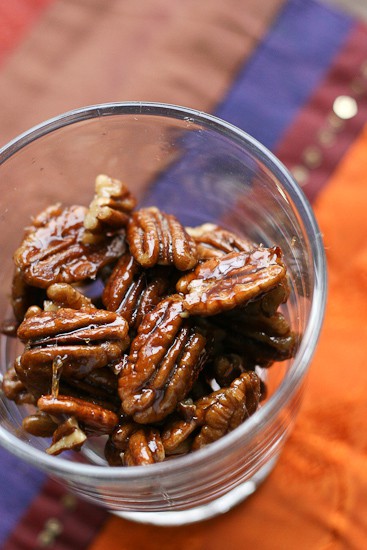 5-Minute Maple-Ginger Glazed Pecans: Addictive, so I hear.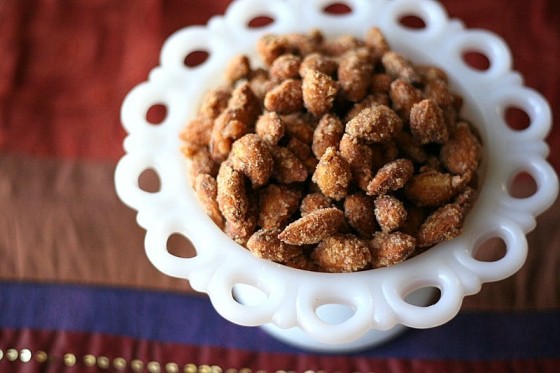 Burnt Sugar Almonds: Not quite done in 5 minutes, but they'll make you so glad you didn't go to the mall the weekend before Christmas.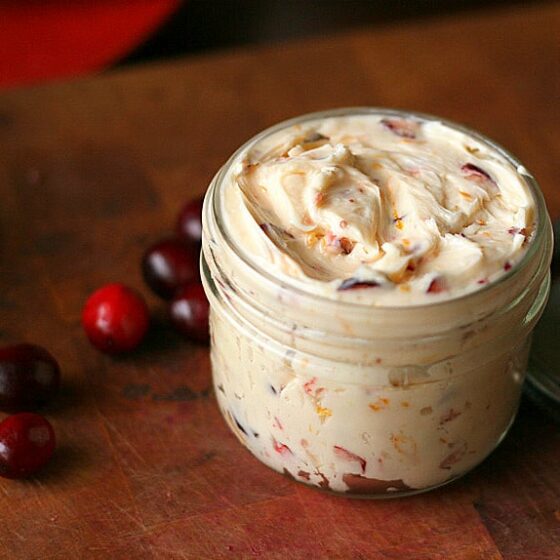 Cranberry-Orange Butter: is good smeared on anything… toast, biscuits, pancakes, scones, fingers, baby toes.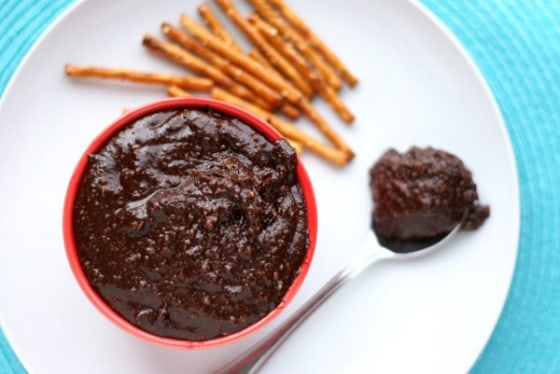 Homemade Nutella: You may want to make a lot in case you won't want to give it away. Just warning you.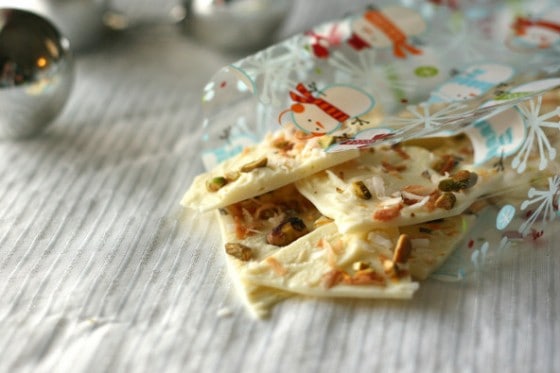 White Chocolate Coconut Pistachio Bark: Also has lavender and clementine zest — perhaps the most unique, gorgeous, best-tasting bark I've ever had.
Here are a few others around the blogosphere…
Toasted Coconut Hazelnut Butter by Top with Cinnamon
White Chocolate Peppermint Popcorn by Simply Scratch
Honey Cayenne Roasted Almonds by Knead to Cook
Pretzel Swirl Peppermint Bark by Alaska from Scratch
Happy Gifting!