What We Eat Weekly (Fall/Winter #3)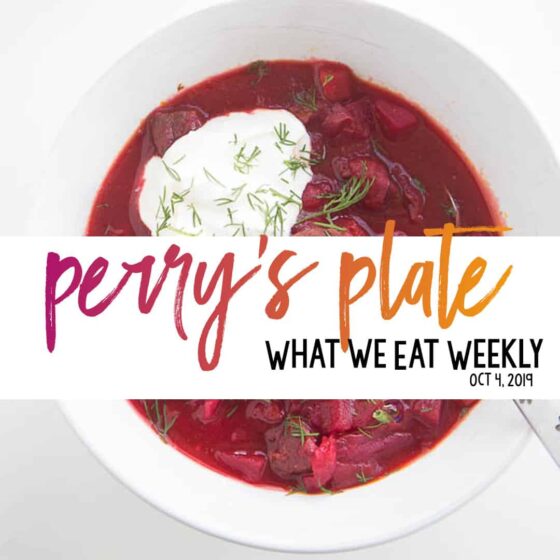 Here you'll find our weekly dinner plan! Almost all of our dinners are gluten-free and most are grain-free and dairy-free or can be easily converted. Some weeks we do well sticking to plan, and some weeks…. well, you know. Life happens.
The "coming soon" meals mean I'm doing photos and will have links added as I publish those recipes.
Dinner Menu for Oct 4th:
Monday
Tuesday
Wednesday
Thursday
Out to eat (Celebrating our 12-year-old's great cross-country season!)
Friday
Cold Remedy Chicken Soup (Our favorite basic chicken soup!) — added 1/4 cup of rice. Used my Instant Pot for this — I added directions in the recipe notes!
Saturday/Sunday
Weekly Notes:
The Mexi-Ranch is just some leftover Paleo Ranch buzzed up in the blender (or food processor) with a handful of cilantro, a pinch of cumin, and a squeeze of lime. Luckily I did that on Monday when I made the other ranch.
Wednesday was a little nutty and I almost scrapped the whole dinner and made pancakes. Instead I dropped rice from the menu and the fish, slaw, and guac literally took less than 30 minutes to prep. So glad that Mexi-ranch was prepped!
---
Disclosure: This post may contain Amazon affiliate links. Purchases made by using these links don't cost you any extra and helps to keep my content free.