What We Eat Weekly (Fall/Winter #7)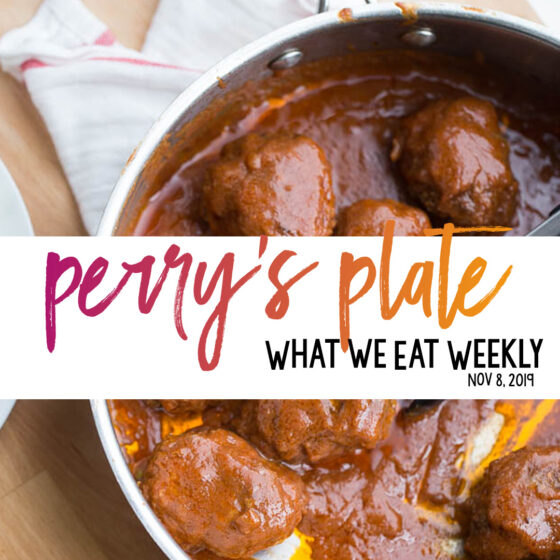 Here you'll find our weekly dinner plan! Almost all of our dinners are gluten-free and most are grain-free and dairy-free or can be easily converted. Some weeks we do well sticking to plan, and some weeks…. well, you know. Life happens.
The "coming soon" meals mean I'm doing photos and will have links added as I publish those recipes.
This week I highlighted a few of the recipes in my cookbook, The Big Book of Paleo Pressure Cooking to celebrate it's 1 year birthday! Lots of great recipes in there!
Go grab a copy if you don't have it already. You won't regret it.
Dinner Menu for Week of Nov 8th:
Monday
Rice bowls with leftover roast chicken from last week
Roasted sweet potatoes, broccoli & cauliflower with sea salt & Costco's no-salt seasoning (produce clean-out)
Seasoned Instant Pot Rice (recipe testing)
Tuesday (Costco Run Day)
Frozen Eggplant Parmesan
Pacific Foods Roasted Red Pepper Tomato Soup
Caesar Salad Kit
Wednesday
Thursday
Mini Skillet Meatloaves (from the freezer)
Leftover Instant Pot Smashed Potatoes with Garlic Brown Butter (coming soon!)
Leftover roasted vegetables from Monday
Friday
Saturday/Sunday
Weekly Notes:
I relied on the freezer a lot this week! We had a busy week prepping for a work event on Saturday. And still going strong in the soup department. We've almost hit all of our favorites!
---
Disclosure: This post may contain Amazon affiliate links. Purchases made by using these links don't cost you any extra and helps to keep my content free.