BLT Salad with Dijon Vinaigrette
As far as I'm concerned it's still summer. At least around these parts. We made our first trip to the beach this year. . . yesterday.While it's still 80+ degrees and turning my oven on makes my home into an oven itself, we've eaten a lot of salads lately. I whipped up this one for a pool party play date, and as far as I could tell everyone seemed to like it.
I loved it. But I love all things bacon and BLT. A yummy vinaigrette was the perfect addition.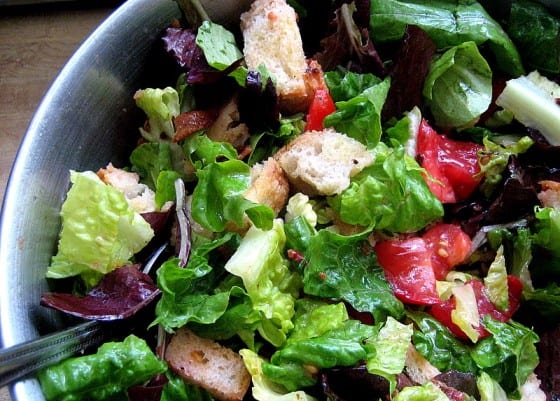 BLT Salad with Dijon Vinaigrette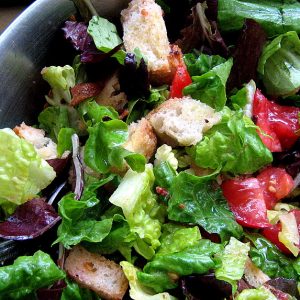 Ingredients:
8 slices bacon
6 slices country Italian bread (or any chewy, rustic loaf)
1-1/2 cups cherry tomatoes or 2 Romas
8 cups torn romaine (about 2 hearts)
1/3 cup crumbled cotija, feta, Parmesan, or blue cheese (basically whatever sharp cheese you want)
1/4 cup cider vinegar
1/4 cup olive oil
1 teaspoon honey
1 teaspoon Dijon-style mustard
Salt and ground black pepper
Directions:
In large skillet cook bacon over medium-low heat until crisp, turning occasionally. Remove bacon from skillet; drain on paper towels.
Meanwhile, toast bread, chop tomatoes, and break bacon in 2-inch pieces. For vinaigrette, in screw-top jar combine vinegar, oil, sugar, and mustard. Shake well. Season to taste with salt and pepper.
Place the lettuce in a large salad bowl, top with bread, tomatoes, bacon and dressing. Toss to coat. Makes 4-6 servings.