What We Eat Weekly (Fall/Winter #6)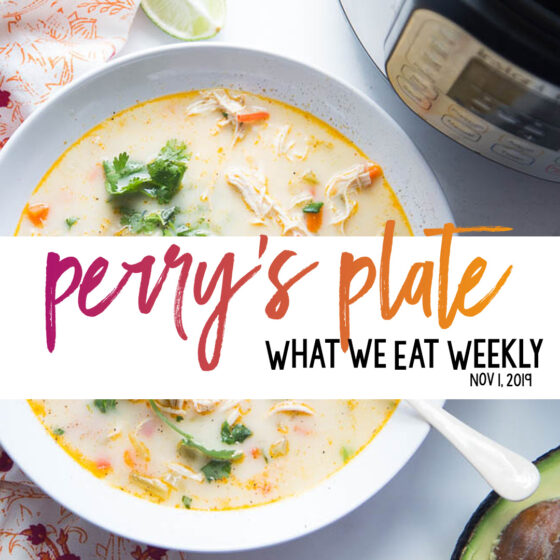 Here you'll find our weekly dinner plan! Almost all of our dinners are gluten-free and most are grain-free and dairy-free or can be easily converted. Some weeks we do well sticking to plan, and some weeks…. well, you know. Life happens.
The "coming soon" meals mean I'm doing photos and will have links added as I publish those recipes.
This week's menu started off neatly written in my planner and by Wednesday most of them had been scribbled out or rearranged. Was the last week of October as hectic for you as it was for me? So glad to get Halloween behind us!
Dinner Menu for Nov 1st:
Monday
California Roll Sushi Bowls with pre-cooked, wild-caught mini shrimp from Costco
Toppings: avocado, toasted sesame seeds, roasted delicata squash, seaweed snacks/nori wrappers, cream cheese, sriracha
Tuesday
Wednesday
Thursday (Happy Halloween!)
Friday
Saturday/Sunday
Weekly Notes:
Once again, my roast chicken got bumped, but I decided to make it later Tuesday night — after dinner. I shredded it, put the meat in the fridge, then tossed the bones in my Instant Pot to make broth overnight. Then I decided to make soup out of the chicken and broth so it worked out wonderfully!
---
Disclosure: This post may contain Amazon affiliate links. Purchases made by using these links don't cost you any extra and helps to keep my content free.