Perry's Plate Turns 4! + A Pretty Sharp Giveaway

Get it? Sharp? Hardy-har.
You want one of these? Yes? I thought so.
I can't believe I've been sharing recipes, photos, and stories with you for four years! I also cannot believe I've been documenting so much of what we eat for that long as well. I feel like so many of you are truly my friends, even though we've yet to meet in person, and I wanted to thank you for all of your encouragement, feedback, comments, and especially for sharing my blog with others. It means a lot, and it makes all of the hard work worth it! So, THANK YOU!!
I have some fantastic friends in real life who gave me a Williams-Sonoma gift card last fall just for letting them stay at our house. Hello, new people to cook for! Totally my pleasure. I really wanted a new knife, so I used the gift to buy this fantastic piece of sharpness.
And no, I haven't seriously injured myself yet. I don't have the best track record when it comes to sharp objects, but I've been Urgent Care-free for over a year!
I've enjoyed my new knife so much that I want to give one away to one of you!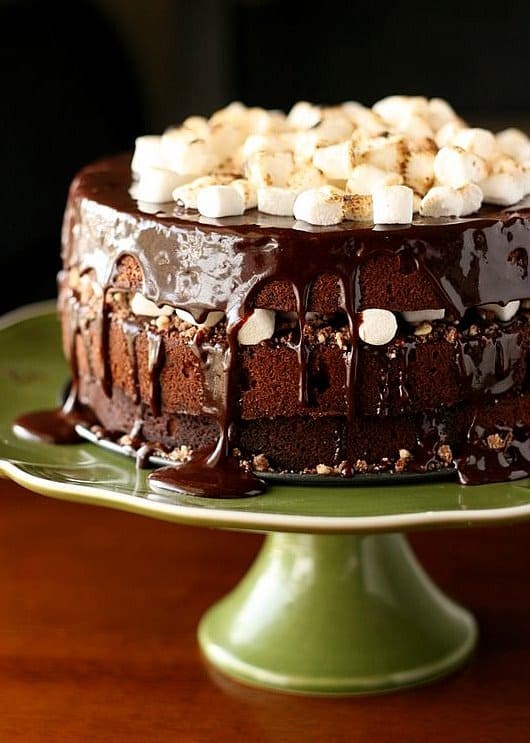 I could bake this cake for us to share, but I have a feeling that I'd end up eating most of it. A knife is better, don't you think?
To Enter:
To win that lovely Wustof Classic 7-inch Santoku knife, just leave a comment on this post and answer this question for me:
What is your favorite Perry's Plate recipe?
If you haven't tried anything yet, is there anything that's on your list? Or any recipe that you want to see here?
A few little details…
1. Comments will close on Friday, February 24, 2012 at 8PM PST. I'll use a random number generator to choose one winner that I will contact and announce here on the 25th (if I remember). If I don't get a response from the winners after three days I'll pick new ones.
2. One entry per person. As much as I love having new Facebook,  Twitter, and Pinterest pals, I want you to follow me because you genuinely like my blog. Not for extra entries in a contest.
3. Contest open to US and Canadian residents only.

4. Leave a valid email address for me to contact you. This should be easy now, right?
Giveaway sponsored by Perry's Plate.
***CONTEST CLOSED!***