Vegetarian Paleo Chili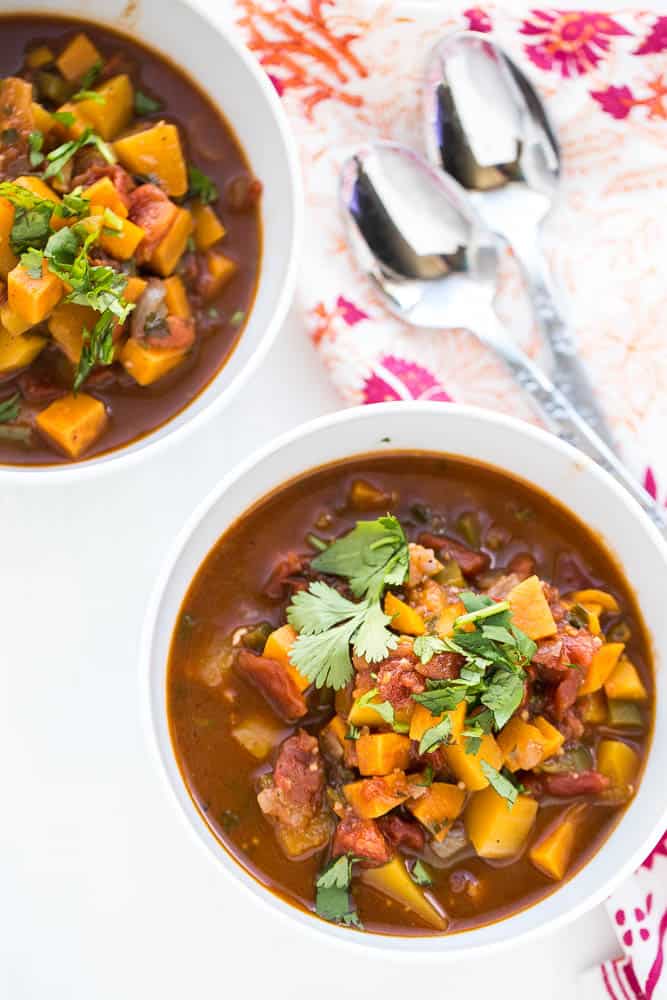 Do you remember the Vegetarian Sweet Potato Chili I posted several years ago?
Well, I pulled out the beans, threw in some butternut and made it vegetarian AND paleo.
Vegetarian Paleo Chili. Yes, that's possible. It's even vegan if you don't do this…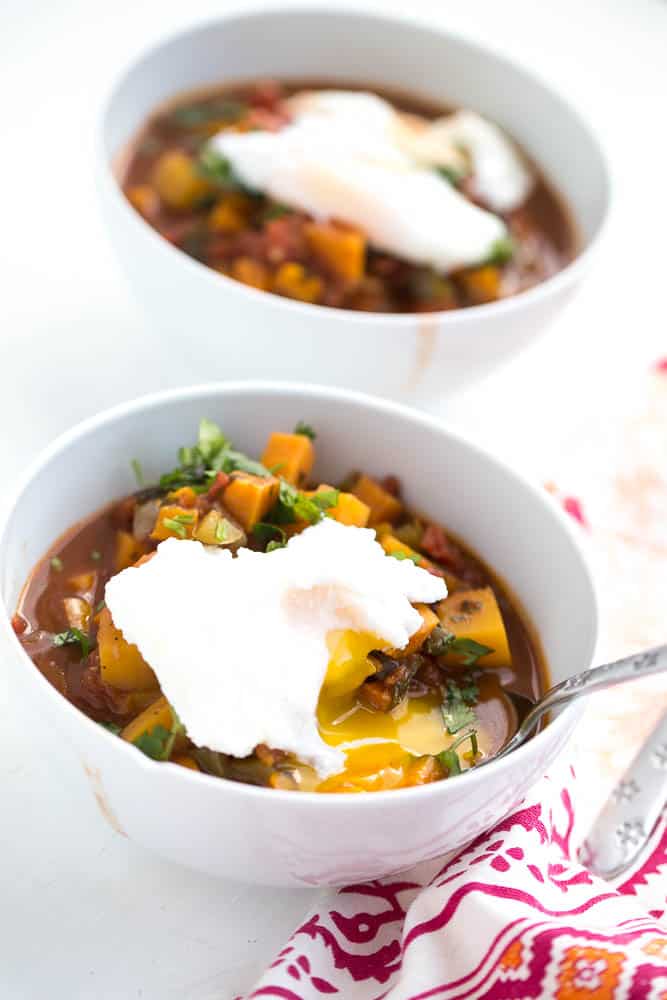 Poached eggs make everything a million times better. And this girl's gotta have more protein or she gets hangry really quickly.
I think I've only made one poached egg in my life that didn't resemble an albino dementor. Clearly this wasn't it.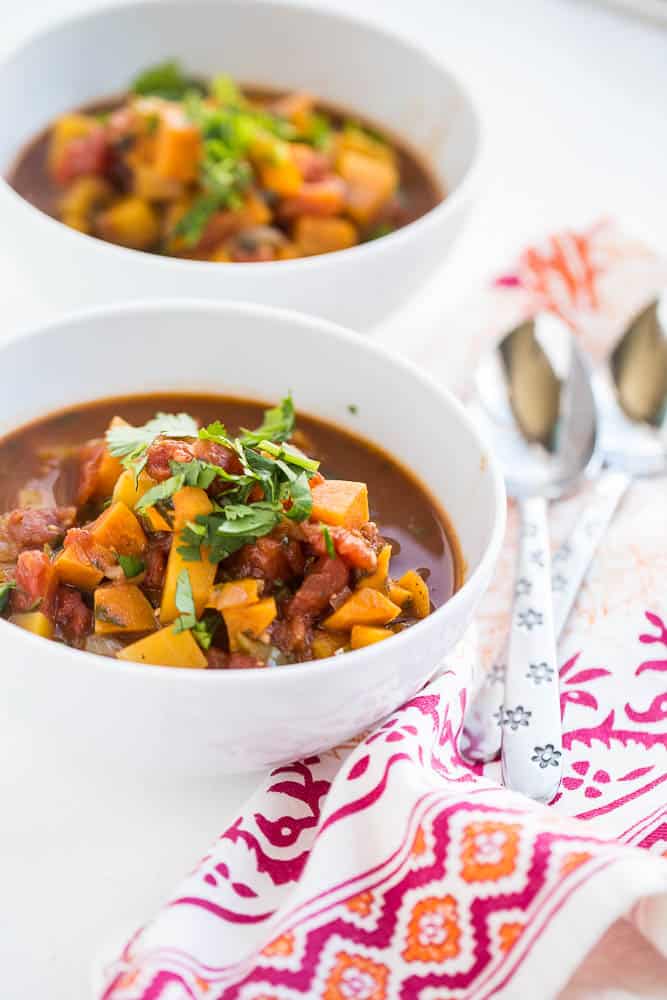 My favorite part of this chili is the seasoning blend. It has the traditional chili powder/cumin/cayenne blend, but it also has a little cinnamon that plays well with the sweet potato and squash and some cocoa powder that deepens the flavor.
It's just…… goooooood. Trust me.
I noticed another vegetarian chili-type soup you'll love — check out the Enchilada Chowder over at Vegetarian Mama!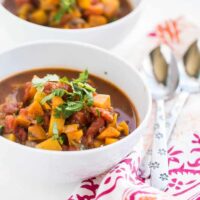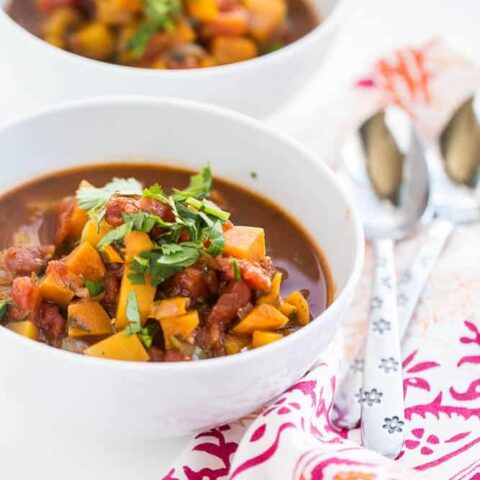 Vegetarian Paleo Chili
Yield: Serves 5-6

Prep Time: 20 minutes

Cook Time: 40 minutes

Total Time: 1 hour

This chili is a hearty, meatless chili that is also paleo-friendly! The unique blend of spices pulls out the flavors from the sweet potato and squash so beautifully!
Ingredients
2 Tablespoons avocado or coconut oil
1 medium red onion, chopped
1 green bell pepper, chopped
1 red bell pepper, chopped
1 medium sweet potato, peeled and cut into 1⁄2-inch pieces
2 1/2-3 cups of butternut squash, cut into 1/2-inch cubes (about 1 small squash)
4 garlic cloves, chopped, or 1 heaping tablespoon of minced garlic
1 tablespoon chili powder
1 teaspoon ground cumin
1 teaspoon cayenne pepper (I only used 1/4 tsp because I have little ones)
2 teaspoons unsweetened cocoa powder
1/4 teaspoon ground cinnamon
ground sea salt and black pepper
1 28-ounce can diced tomatoes, including the liquid
2 cups vegetable broth
1/2 cup chopped fresh cilantro
Poached or fried eggs, for serving (optional)
Instructions
In a 4 to 6 quart Dutch oven or stockpot, heat the oil to medium-high heat. Add the chopped onion and bell peppers to the pot, and cook, stirring, until the onions become translucent, about 4-5 minutes.
Add the rest of the ingredients (except the cilantro and eggs) and stir. Cover and let it simmer, stirring occasionally, for about 30 minutes.
Stir in the cilantro. Taste, and add more salt, if needed.
Ladle into bowls and throw a poached egg on top if you feel so inclined.
SaveSave