What We Eat Weekly (Fall/Winter #8)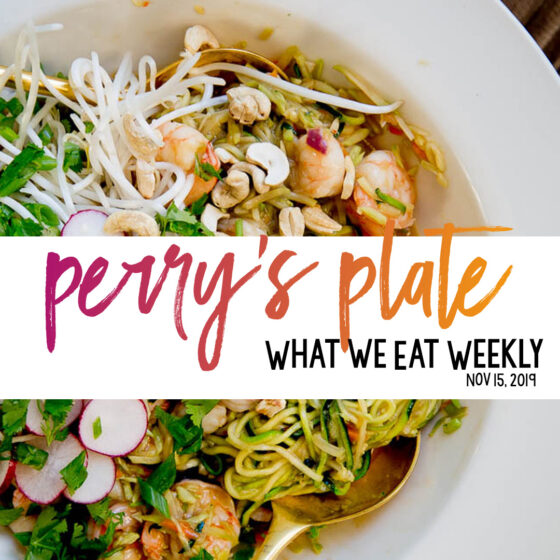 Here you'll find our weekly dinner plan! Almost all of our dinners are gluten-free and most are grain-free and dairy-free or can be easily converted. Some weeks we do well sticking to plan, and some weeks…. well, you know. Life happens.
The "coming soon" meals mean I'm doing photos and will have links added as I publish those recipes.
Dinner Menu for Week of Nov 15th:
Monday
Tuesday
Wednesday
Used Kiolbassa grass-fed smoked beef sausages, Brussels sprouts, broccoli, and diced beets
Steamed Jasmine Rice
Thursday
Friday
Saturday
Birthday party for our newly minted 11-year-old! Pizza, backyard s'mores, and night games.
Sunday
Leftover shredded chicken for taco salads
Weekly Notes:
Monday's stir-fry is a freezer leftover from a past "Costco run" dinner night. I used the rest of the frozen seasoned Cauliflower Rice Stir Fry and mixed it with some browned ground turkey with some fresh ginger & coconut aminos and green onions. Super fast to put together!
---
Disclosure: This post may contain Amazon affiliate links. Purchases made by using these links don't cost you any extra and helps to keep my content free.