Dry Sriracha Seasoning Blend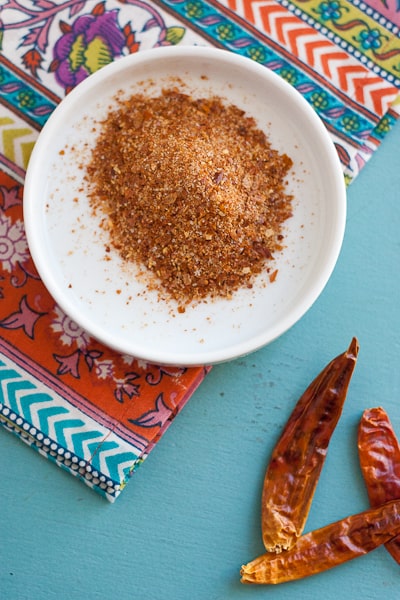 Sriracha is one of those painful topics for hardcore paleo eaters. Do you? Don't you? Make your own?
Me = not hardcore. I love making homemade cooking staples, but the idea of being elbow-deep in jalapeños and filling my kitchen with eye-burning fumes doesn't sound so pleasant.
Also, sriracha is fabulous mixed with butter and drizzled on popcorn.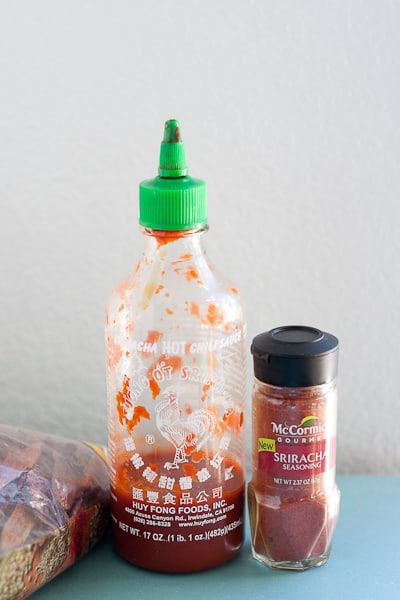 One day I saw this seasoning blend at the grocery store, and I let out a little shriek of joy.
I was so excited to show you! But then I read the ingredient list. Whomp whomp.
Because you're all hardcore *cough* (C'mon, you are, right?) I didn't think you'd be excited to see refined sugar as the second ingredient and a few other unpronounceables.
So, I decided to make my own! It sounded a lot more enjoyable than making my own sriracha.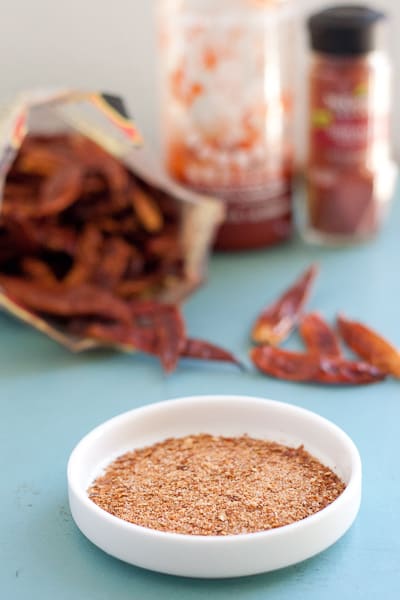 The tricky part about mimicking sriracha in a dry seasoning was to find something to give it an acidic bite like the vinegar in sriracha. I used citric acid, which did the trick!
Psst…pure citric acid is derived from citrus, but there are cheaper ways to make it using yeast, sugar beets, or corn. So, check the label! If you have a hard time finding pure citric acid, then leave it out, but be sure to add a splash of lemon juice or vinegar when you use the dry seasoning.
I love how this turned out! It has a sweet-tart heat and can be used in a spice rub, marinade, or in any place you'd find sriracha.
Including popcorn. :)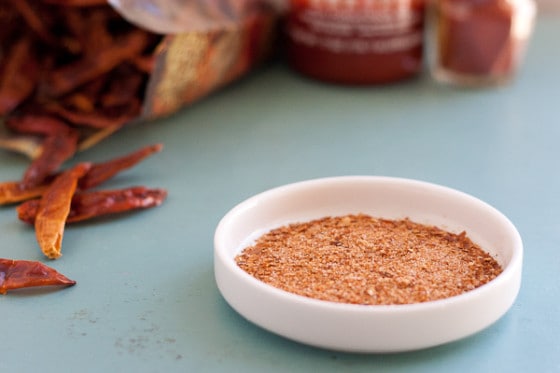 Dry Sriracha Seasoning Blend
This dry version of sriracha has a sweet-tart heat and can be used in a spice rub, marinade, or in any place you'd find sriracha.
Ingredients
25 small dried red chiles
1 Tablespoon coconut sugar
2 teaspoons sea salt
1/2 teaspoon garlic powder
1 teaspoon pure citric acid
Instructions
Break each chile pepper in half and shake out the seeds. Discard the seeds and pulverize the pods in a food process or or a spice/coffee grinder.
Combine the pulverized chiles and remaining ingredients. Store in an airtight container.