5 Easy BBQ Potluck Sides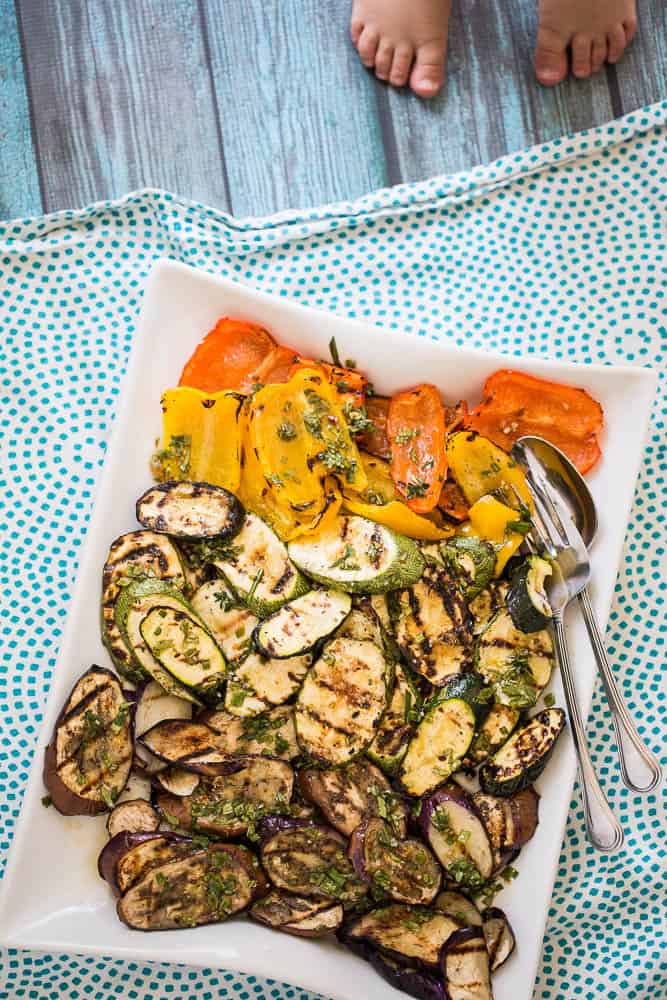 Unless I'm asked to bring a dessert, I usually bring something healthy-ish to potluck BBQs. That way I'm guaranteed at least one healthy option, and I'm not having a stare-down with a bowl of potato chips.
Sometimes I have those stare-downs anyway. Chips are a major "no breaks" food for me. That's Whole30 lingo for foods that you have a REALLY hard time moderating — once you start eating it's really hard to stop.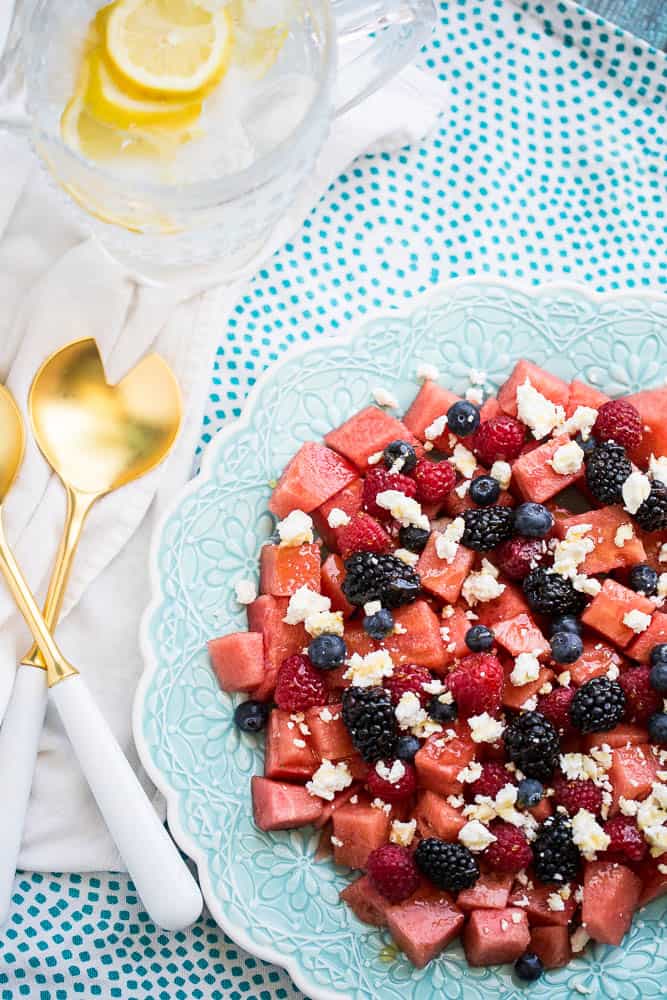 ANYWAY. Potluck BBQ sides — I posted some of my favorites over on The Pioneer Woman: Food & Friends! Like that Melon-Berry Salad with Goat Cheese and Honey. Or those Marinated Grilled Vegetables up there. (Toddler toes, optional.)
Or a burger topping bar! Or flavored butters for baked potatoes!