Meet Krista! + Honey Chipotle Chicken
Hi Everyone! I have another Krista to introduce you to — Krista from The Double Dipped Life! Krista posts wonderful recipes as well as handy menu plans. She also sells her specialty dipped treats, including gourmet apples, popcorn, and pretzel rods. (*drool* Chocolate-dipped pretzels are my favorite!) And she SHIPS THEM IN THE WINTER. Talk about a one-stop site! Today Krista has an easy way to dress up cooked chicken. I'd love to have a little Mexican after all of that turkey and mashed potatoes over the weekend! Thanks Krista! — Natalie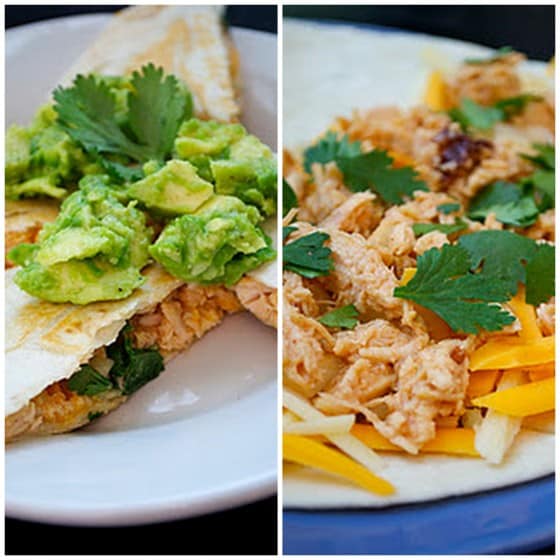 Hi! My name is Krista from 
The Double Dipped Life
. I am so excited to be here on Perry's Plate! Since we just had Thanksgiving, I thought some Mexican food might be in order, just to have something different! This recipe is quick and easy; very versatile; and the flavor is truly amazing!
Recently, I spotted a dish from a restaurant that sounded really, really good — Honey Chipotle Chicken! I haven't tried the ones at the restaurant yet, but I thought I'd give it a try at home. It was perfect. The lime and honey added smoothness and tartness; with the chipotle adding it's smoky kick.
If you've never used chipotles in adobo sauce before, no fret. It is found in the mexican aisle by the salsas. You only usually use one pepper, and maybe some sauce. It's really spicy! The rest of the chipotles and sauce can be chopped up, placed by Tablespoons into ice cube trays, and frozen for later use.
Now, on to the recipe!
Honey Chipotle Chicken

Ingredients:

6 T honey
5 T lime juice (1 large lime)
1 chipotle pepper from a can of chipotles in adobo sauce, finely chopped
1/2 - 1 tsp adobo sauce
1/2 tsp garlic pepper
3 cups cooked chicken breast or the meat from one rotisserie chicken

Directions:

In a bowl, mix all of the ingredients (except the chicken). Add chicken and toss. Let the chicken marinate for at least an hour, up to overnight.

Isn't that easy? You can now use the chicken for so many yummy things! Use in quesadillas, burritos, enchiladas, taco salads... any Mexican dish you want!

from Krista at Double Dipped Life