Frosty Pumpkin Pie Shots
Remember that stuff in a blender I've been teasing you with on Facebook and Instagram?
It's time, friends. I'm really excited about this one.
Especially since it starts off looking like this:
I know, right? Good grief.
And they're actually not too bad for you. Maybe even… *gasp* healthy. They're also vegan, grain-free, and nut-free. I think just about everyone will be happy with this one.
Oh, and they taste like frozen pumpkin pie.
You can find the recipe for my Frosty Pumpkin Pie Shots over at Cara's Cravings! She's having a Clean Eating Cocktail Party with lots of clean party food ideas!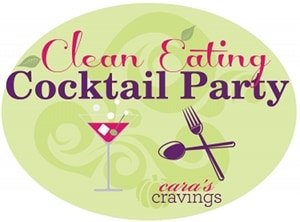 Have a delicious and grateful Thanksgiving!!