8 Simple Homemade Gifts in Under 30 minutes!
I ADORE homemade gifts — especially those that are edible.
I thought I'd round up some of my favorite gift ideas from Perry's Plate and a few others around the Internets for you. These are especially good if you're in a pinch.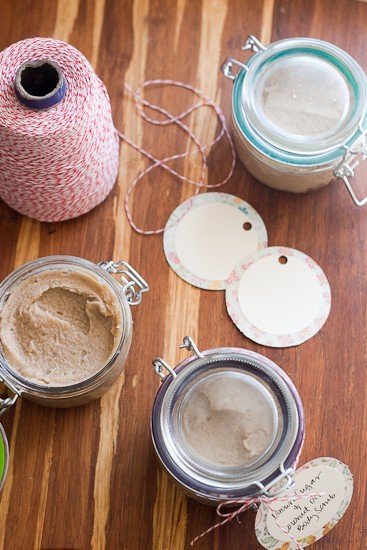 One of my favorite things to make lately is this Brown Sugar and Coconut Oil Body Scrub. You can also use white sugar or salt or another oil, like avocado or or olive oil. I do love using coconut oil though because it makes my skin feel so nice. And you can customize it with any essential oils you like. Or vanilla extract.
The best (worst?) thing about using brown sugar and coconut oil (and vanilla extract) is that it tastes amazing. You have been warned.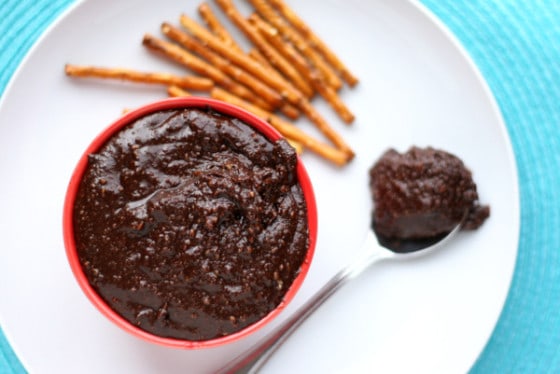 Homemade Nutella is another one I can't keep my fingers out of. Wrap this up in a cute glass jar with a ribbon, include a dipper, and you'll have a friend for life.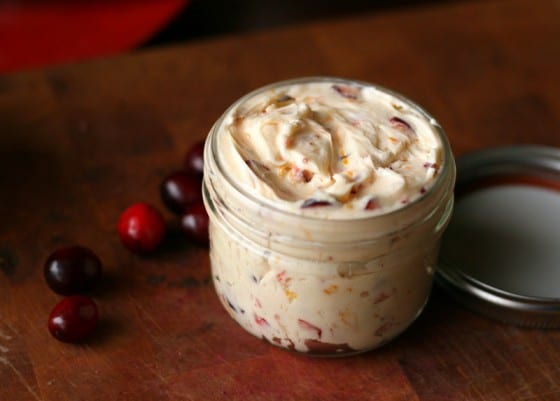 Here's another gem that only has FOUR ingredients: Cranberry-Orange Butter. I posted this over on the Tasty Kitchen Blog AGES ago. I still adore it.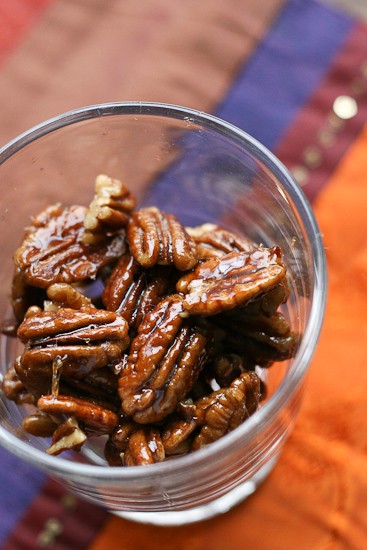 Need something SUPER quick? These 5-minute Maple-Ginger Glazed Pecans are completely delicious on a salad. Or on an ice cream sundae with warm caramel sauce. Or by themselves.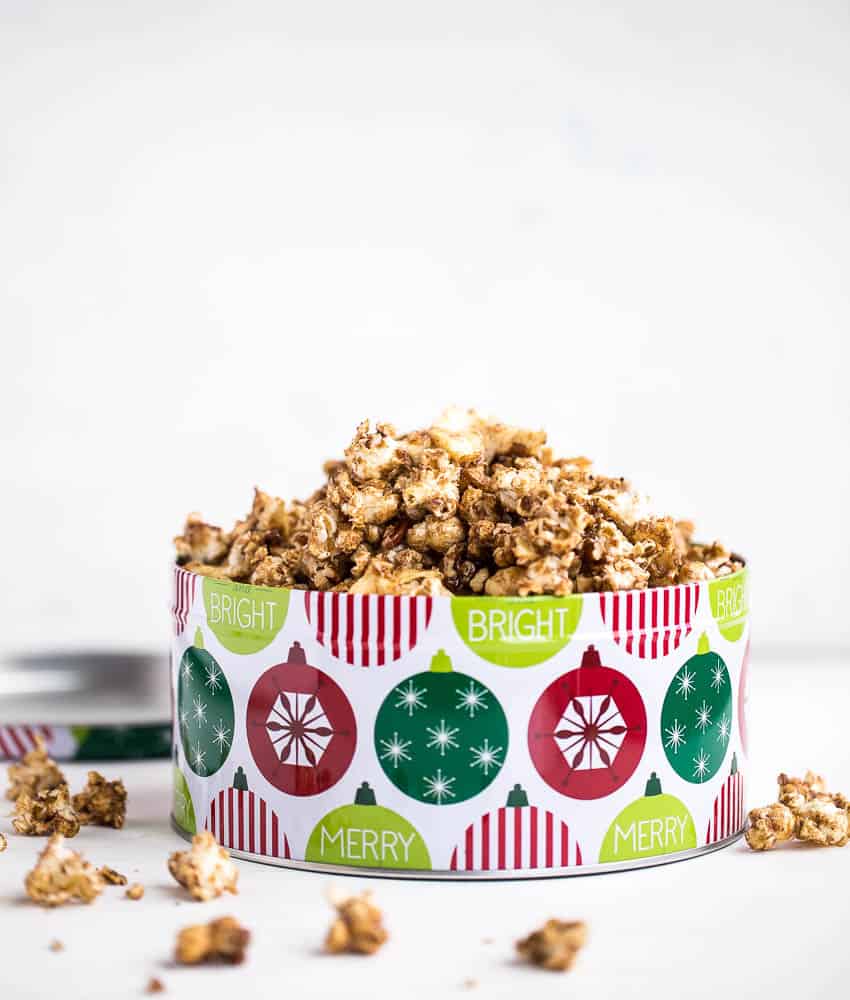 This dairy-free Loaded Chai Caramel Popcorn has lots of fun mix-ins — dried apples, candied pecans, toasted coconut. Your neighbors will LOVE you for this.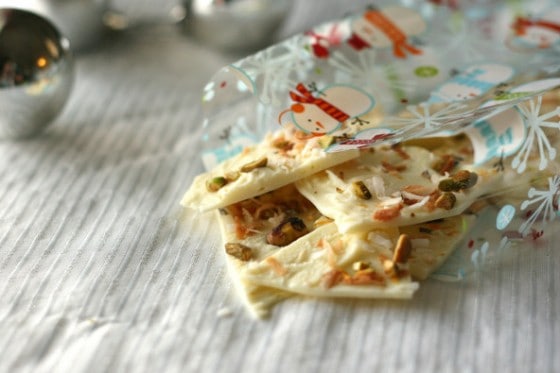 This is hands down my favorite bark ever — White Chocolate Coconut Pistachio Bark (with lavender and clementine zest). It's so unique and delicious. It makes me want to make a big batch and eat it all myself.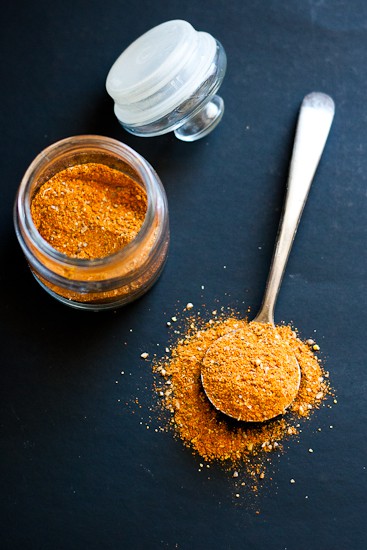 Maybe you'd rather not go the sweet route. I totally understand. How about some custom-blended spice mixes and some recipe ideas attached? This Thai Spice Blend is one of our favorites! It's especially good on my Thai Roasted Sweet Potatoes with Coconut and Lime.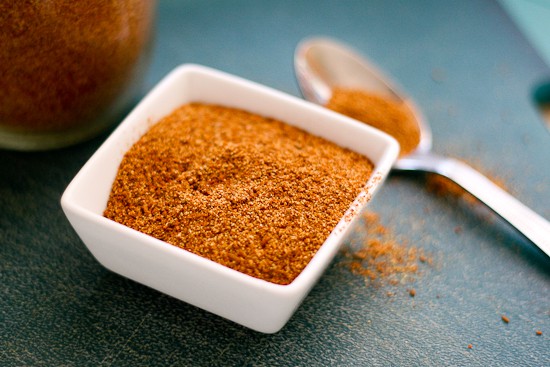 This Sweet Potato Fry Seasoning is one of my staples. I use it all the time to make Sweet Potato Fries, as a rub on grilled chicken, breakfast hash, or in any other recipe where I'd like some tex-mex flavor, but don't want to use taco seasoning.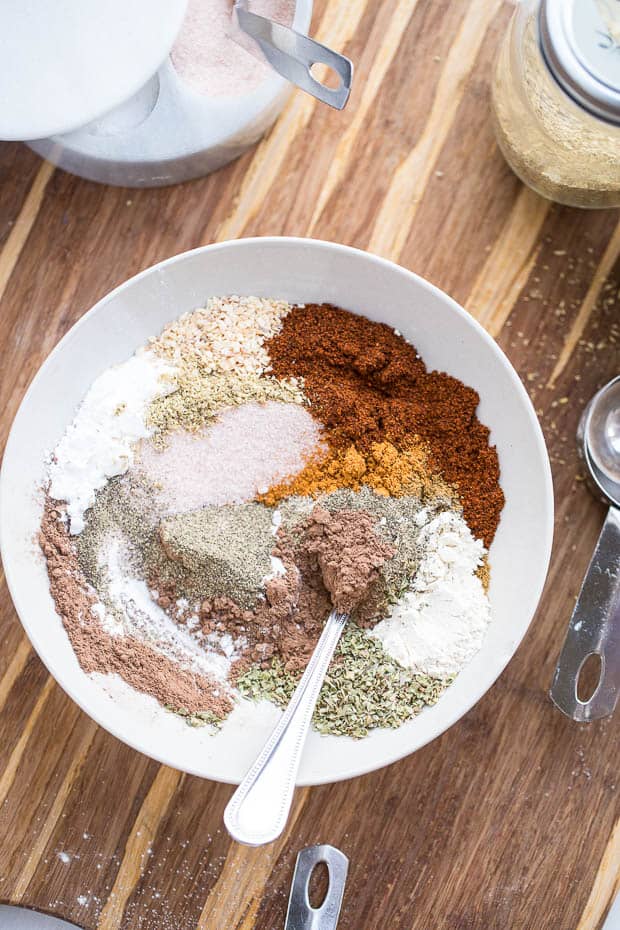 Not that there's anything wrong with Homemade Taco Seasoning. This one is pretty fantastic, actually. A friend of mine gave it to a bunch of people for Christmas one year. (That's the ultimate compliment right there!) It has a secret ingredient that gives it a lot of depth of flavor.
Here are a few others that caught my eye!
Homemade Bath Salts – Healthy Green Kitchen
Chocolate Face Mask – Tidy Mom
Salted Caramel Sauce – My Baking Addiction
Dark Chocolate Peppermint Hot Fudge Sauce – Lauren's Latest
Garlic Rosemary Parmesan Popcorn – Two Peas and Their Pod