Hot out of the oven…
We welcomed this little girl into our family on Thursday night! We'd like to introduce you all to…
Naomi LaRue
7 lbs 1 ounce & 20 3/4 inches long
LaRue is the name of my paternal grandmother, and we just liked Naomi. We may even call her Mimi. Delivery was fast and furious — she was obviously in a hurry to get here. (Thanks, darling :))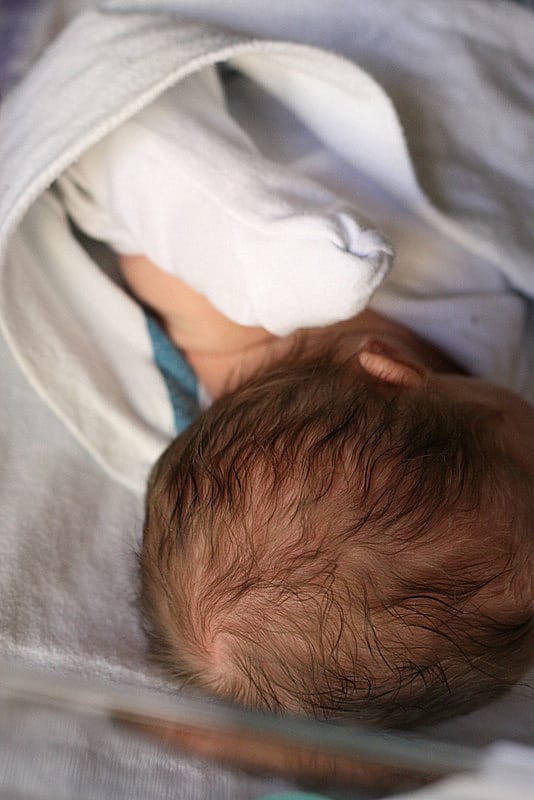 I love her spiky brown hair and squeaky noises. Everyone is happy, healthy, and home together again.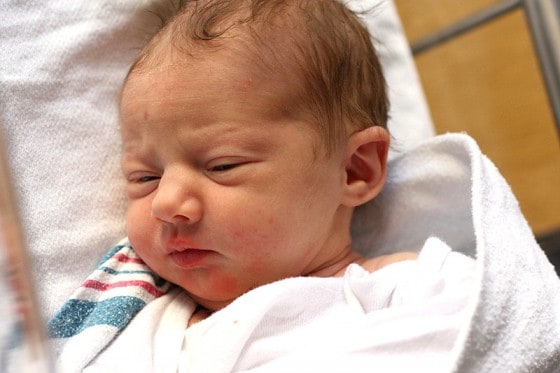 She's the perfect mix of her sisters, and they can't get enough of her. This lucky little baby has three moms instead of one. :)
Excuse me while I go snuggle my little bundle….