12 Ways to Change up Your Paleo Ranch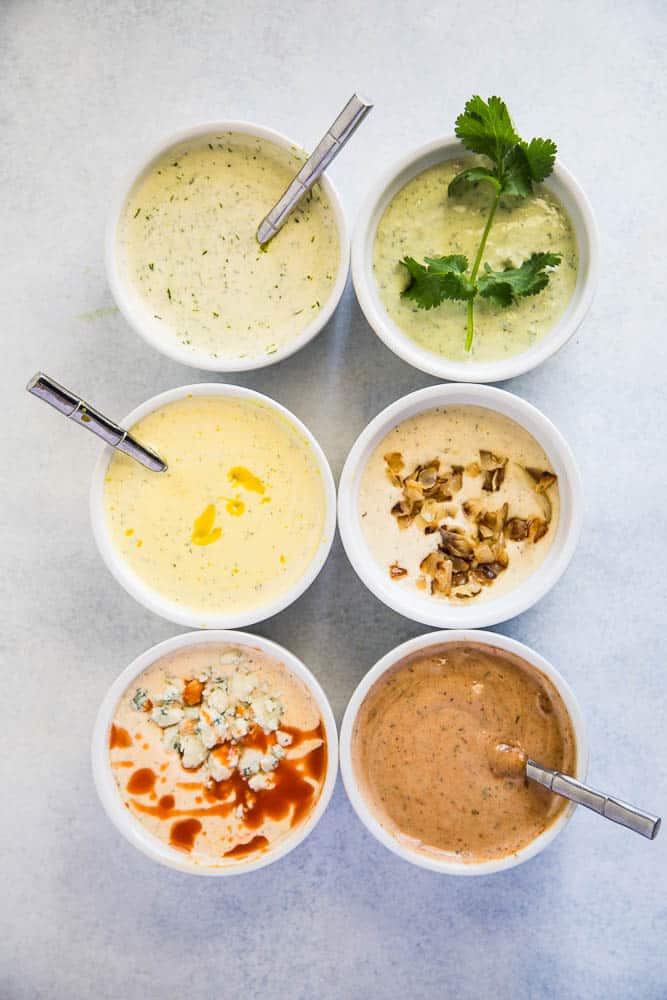 No YOU made a dozen different kinds of ranch. Then rainbowtized them. Then fed your kids salad for dinner cleverly disguised as a ranch tasting night. *snicker*
This week you can find me over at The Pioneer Woman: Food & Friends talking about ways to spruce up your ranch dressing. You can find the post here: Elevating Ranch.
Before you go, if you've never tried my Paleo Dry Ranch Seasoning Mix, I IMPLORE you.
Seriously. I don't throw "implore" around lightly.
It's dairy-free and you don't have to buy (or chop) any fresh herbs. Double win. (Or was that a triple win?)