How to Make Fruit & Nut Energy Bites (Homemade Larabars)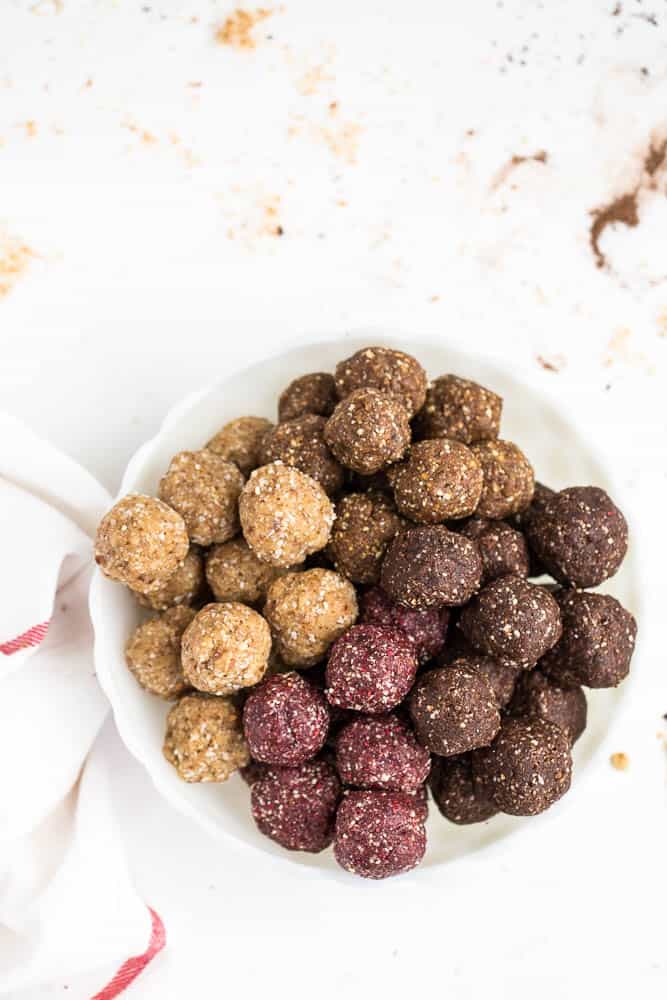 We really like energy bites around here — you know the ones that are date & nut based like Larabars. I've got FOUR new flavors for you!
Check out my little tutorial over on The Pioneer Woman: Food & Friends for some step-by-step action and recipes for Apple Spice, Almond Joy, Raspberry Hazelnut, and Toasted Coconut & Macadamia Nut.
Here are the other recipes for homemade larabars I've posted already — since we might as well put them all in the same place. I can't even tell you which one is my favorite because I love them all.