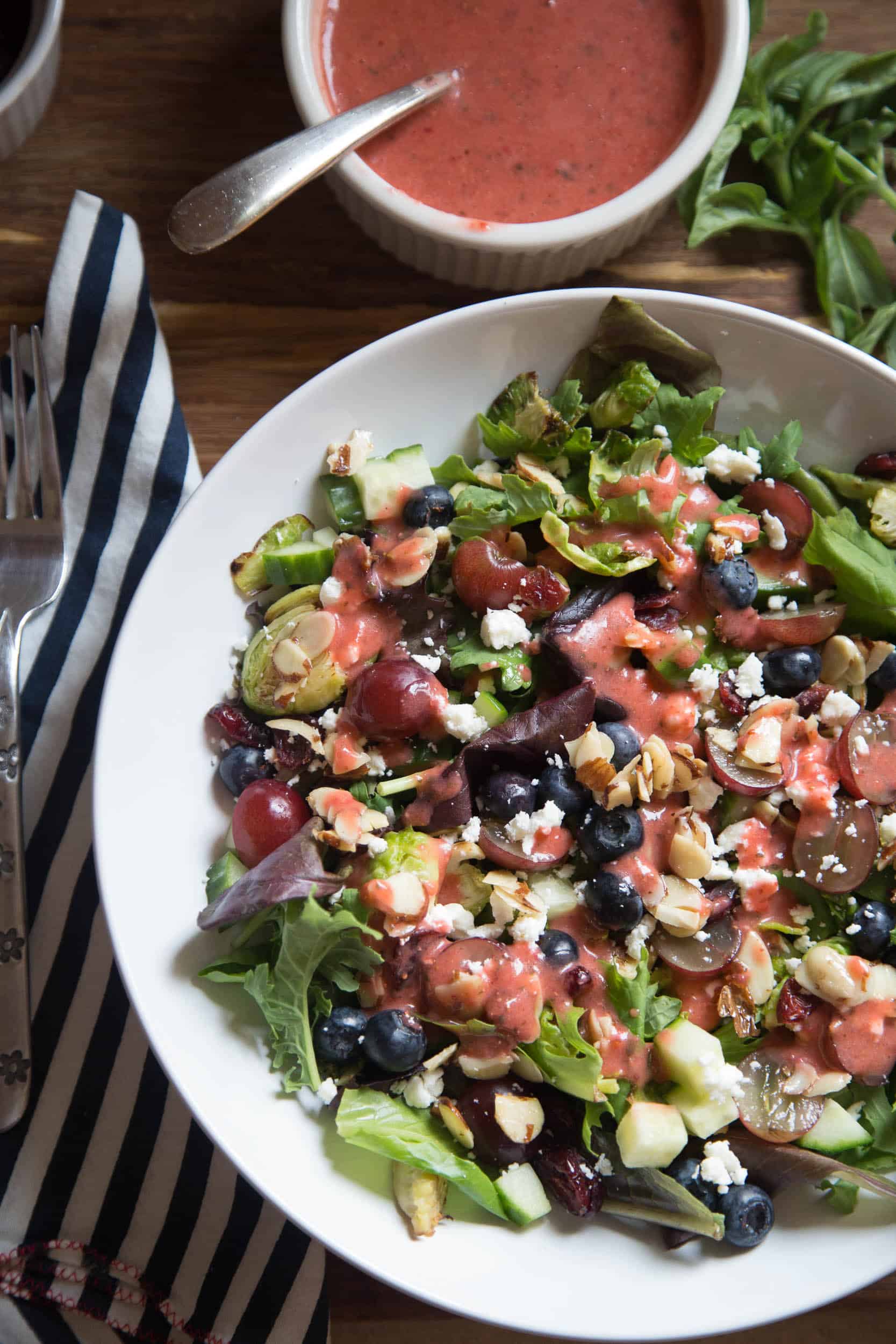 I went to BJ's restaurant several months ago and ate an amazing salad that I HAD to recreate at home. I tweaked it some, and ended up with one of my favorite salads of the year.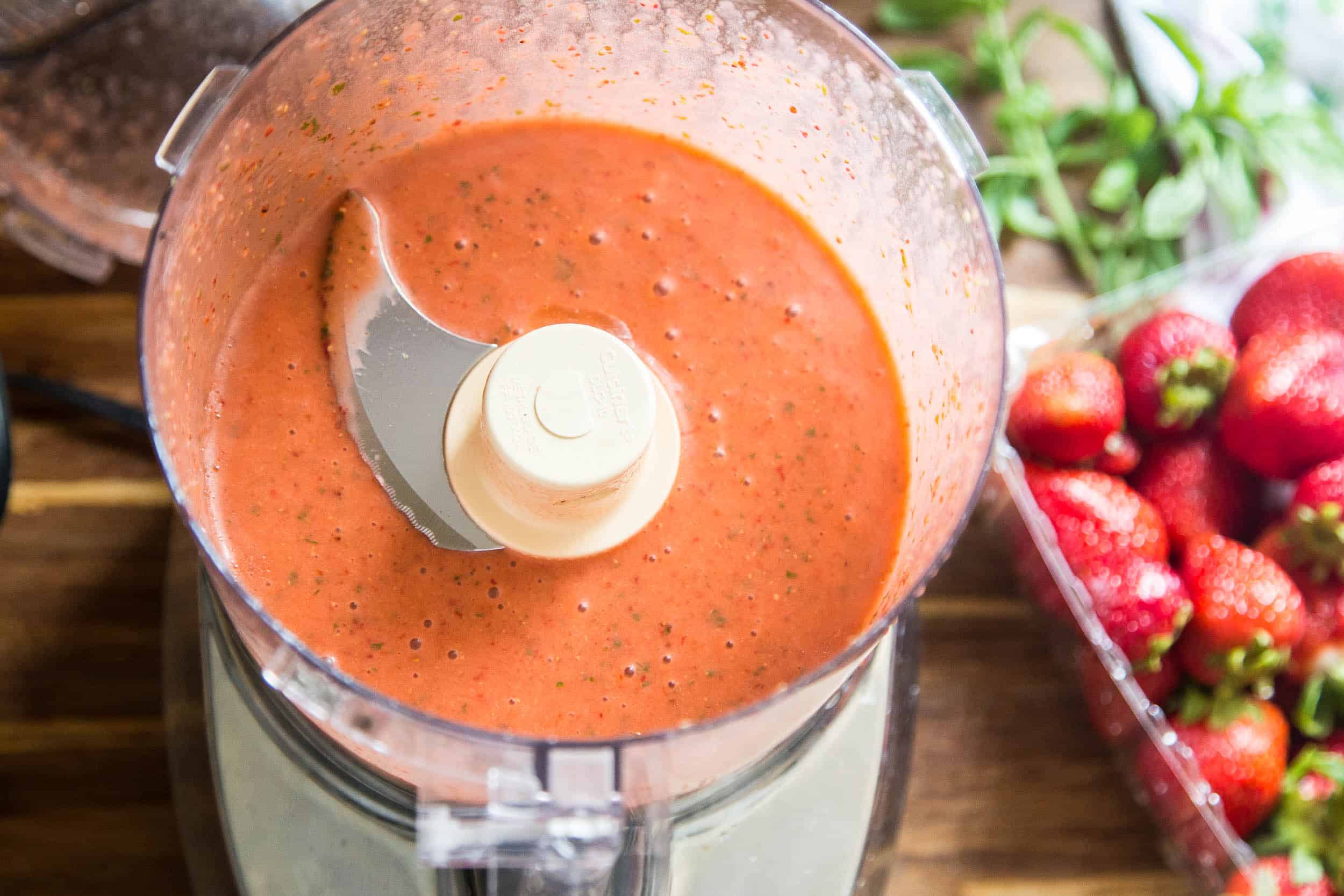 This strawberry-basil vinaigrette will be drizzled on everything for the rest of the summer.
Click over to The Pioneer Woman: Food & Friends and grab the recipe for Toasted Brussels Sprout Salad with Strawberry-Basil Dressing!
I'll be sharing a more big, summer salads in the coming weeks!
For more of the best Brussels recipes, click over for more: Best Brussels Sprout Recipes.