Air-Fried Buffalo Cauliflower Bites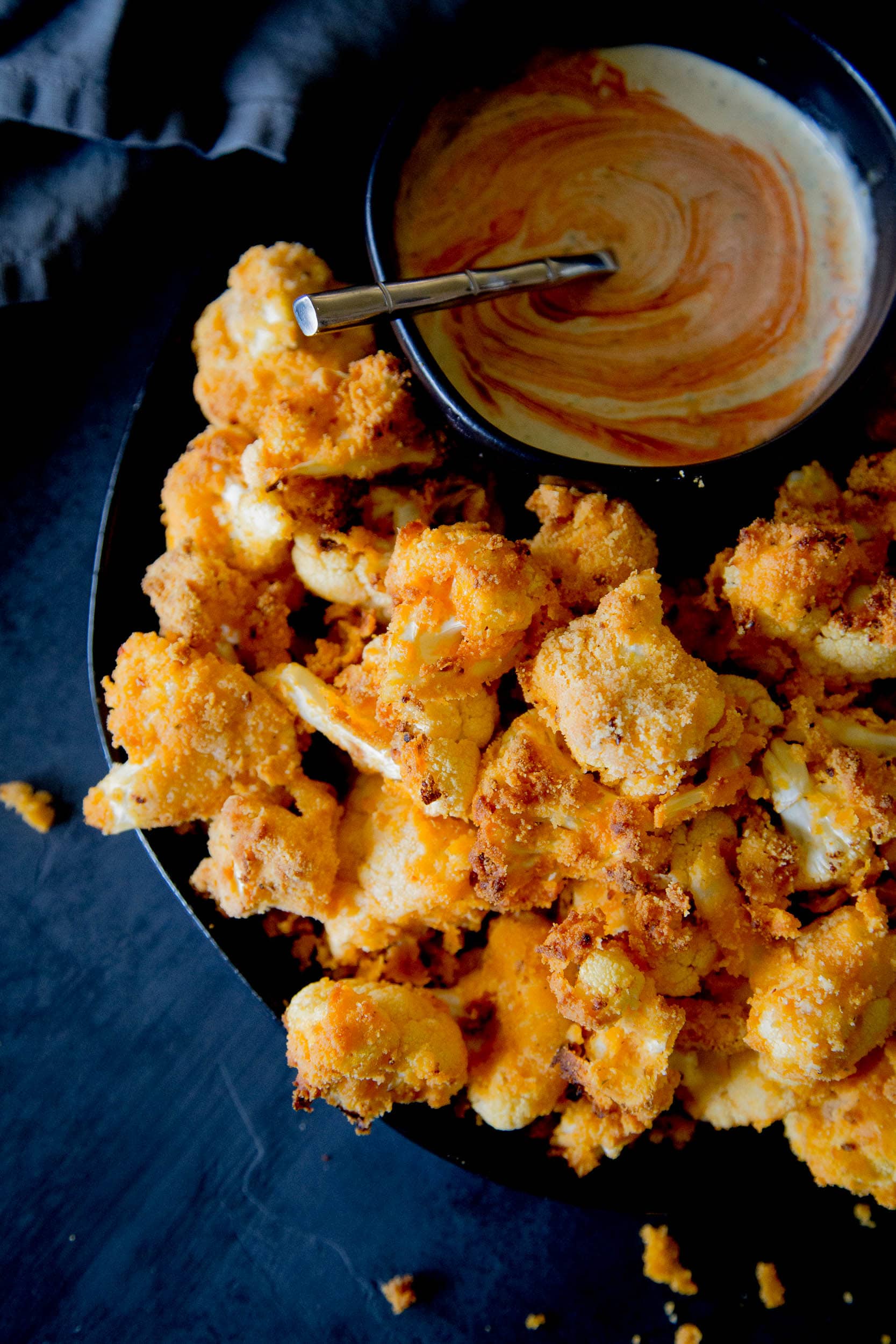 Has everyone jumped on the air fryer train now? And buffalo-ing everything train? And transforming cauliflower into other things train?
Well, in this case all of those trains ARE THE SAME TRAIN.
Does this metaphor even make sense?
I'm crazy excited about this recipe. It's not cauliflower masquerading as wings. It's a whole other kind of animal.
I'll break it down for you…
Cauliflower.
Slathered in butter/wing sauce + breaded.
Air fried.
Dipped in buffalo ranch.
Steve and I (and #babylukedanes, my 4-year-old) ate this entire plate in about 15 minutes.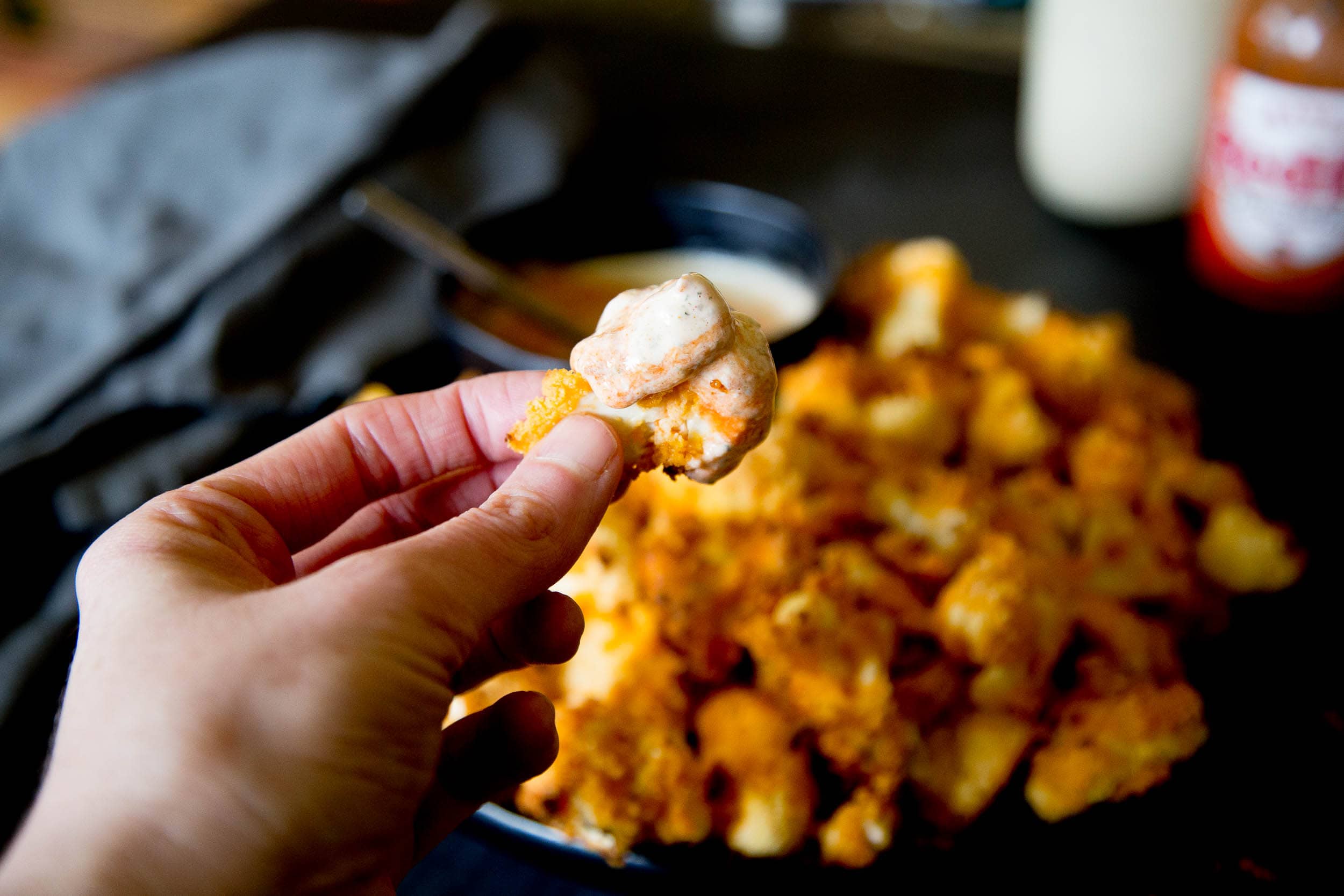 You need this recipe in your life, so head over to The Pioneer Woman: Food & Friends and see how to make it!
Oh, and grab an air fryer while you're at it. I have a Gourmia I found at a local deals store that works pretty well.
But, in full disclosure, I'm still trying to decide if air fryers live up to all the hype. Do you have a ride or die air fryer recipe that would make me a loyal TEAM AIR FRYER? I mean, I feel like I'm a fan, but I'm not going to cheer tryouts or anything.
On the other hand, I don't think these would be as good made in the oven. So, it's a yes for an air fryer.