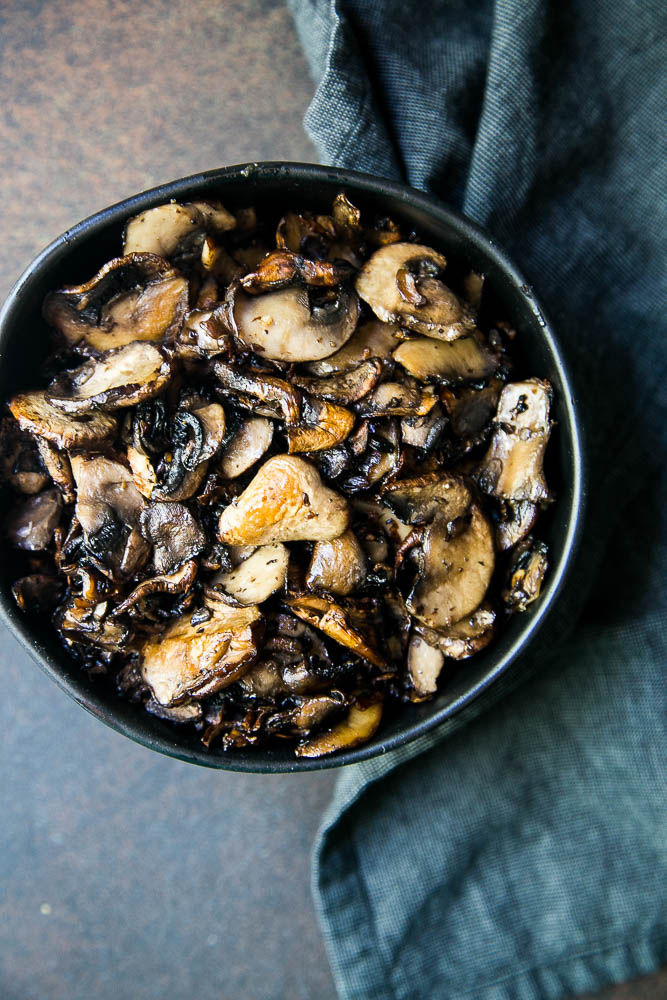 I can't believe that I'm posting a recipe that's basically a bowl of mushrooms.
I used to hate mushrooms — did you know this?
It wasn't until I was an adult that I learned to appreciate them. Butter may have had something to do with it. Mushrooms sauteed in butter were my gateway.
AND THEN I ROASTED MUSHROOMS.