Five Favorite Recipes for Cinco de Mayo
Cinco de Mayo isn't a holiday we really celebrate as far as throwing a party, but any excuse to eat Mexican (or Mexican-inspired) food is worth mentioning. I could eat this stuff daily.
I've also decided that street tacos would be my last meal on earth.
Out of the 60+ recipes I have in my Tex-Mex/Latin category, these are our all-time favorites.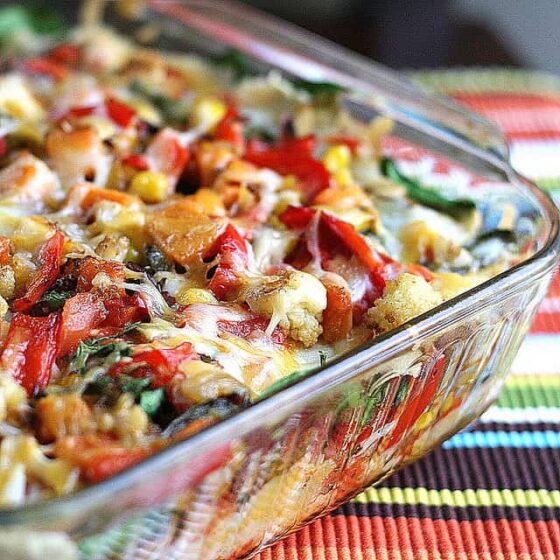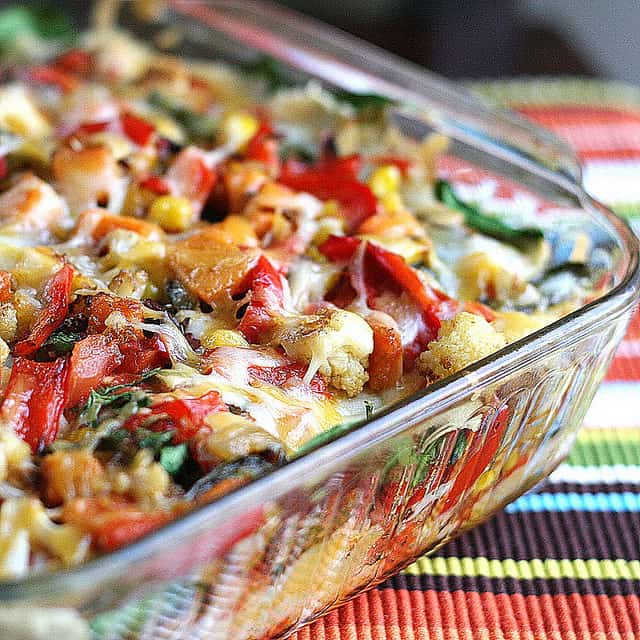 Of course I had to start with the Stacked Roasted Vegetable Enchiladas. It's the most popular recipe on my site!
If you like these you'd also like the Stacked Chicken & Zucchini Enchiladas with Creamy Green Chile Sauce or the Leftover Shredded Beef and Kale Stacked Enchiladas.
(I'm into stacking enchiladas instead of rolling them. Can you tell?)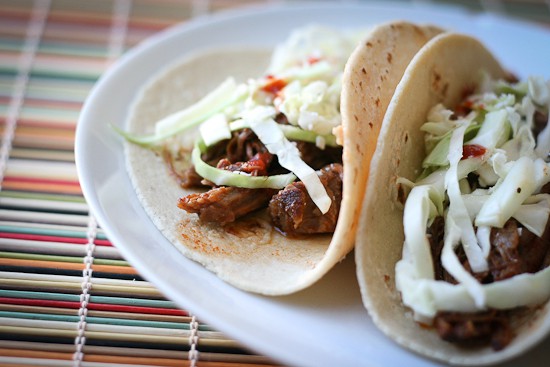 Speaking of shredded beef, this is my favorite shredded beef in the whole world. The Taqueria-Style Shredded Beef takes a bit of prep, but it cooks all day in the slow cooker and is great for tacos, enchiladas, nachos, quesadillas, salads…. omelets. (Yes, I actually did that. Best omelet I ever had.)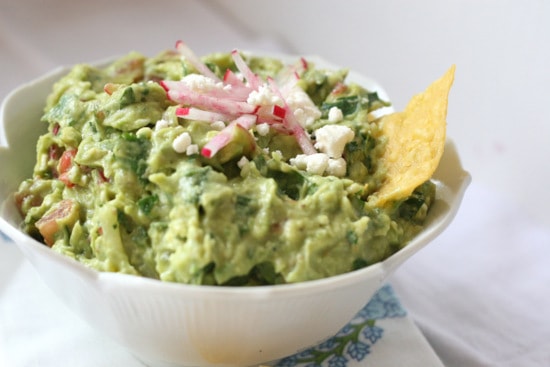 It's criminal to have Mexican food without guacamole. Or at least a chopped avocado. I adore this Loaded Roasted Chile Guacamole! I have a basic guacamole recipe as well if you want something quick. For the laziest of lazies, try my Lazy Guacamole.
I have to pace myself when I make Crispy Shredded Chicken Tacos. I could really eat an entire platter and then bask in a crispy tortilla-induced coma for the next several hours. No, not even close to paleo, but so, so worth it once in a while.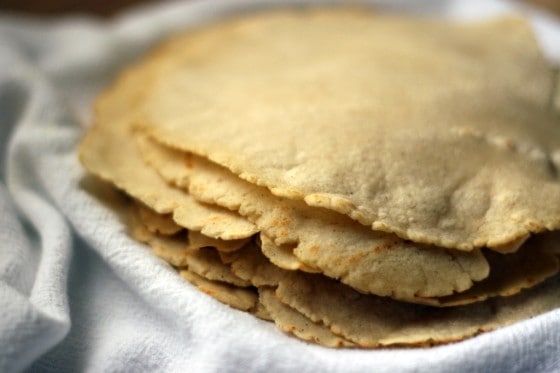 And for the best Mexican food, you need the best tortillas. Have you ever made your own corn tortillas? Hand-rolled Corn Tortillas are a snap, once you get into a good rhythm. I can pump out 35-40 in a half hour.
Have a great weekend! Ole!
(Do people actually say Ole? I may have outed myself as a great, big dork.)