Simple Roasted Butternut Squash Soup — Three Ways!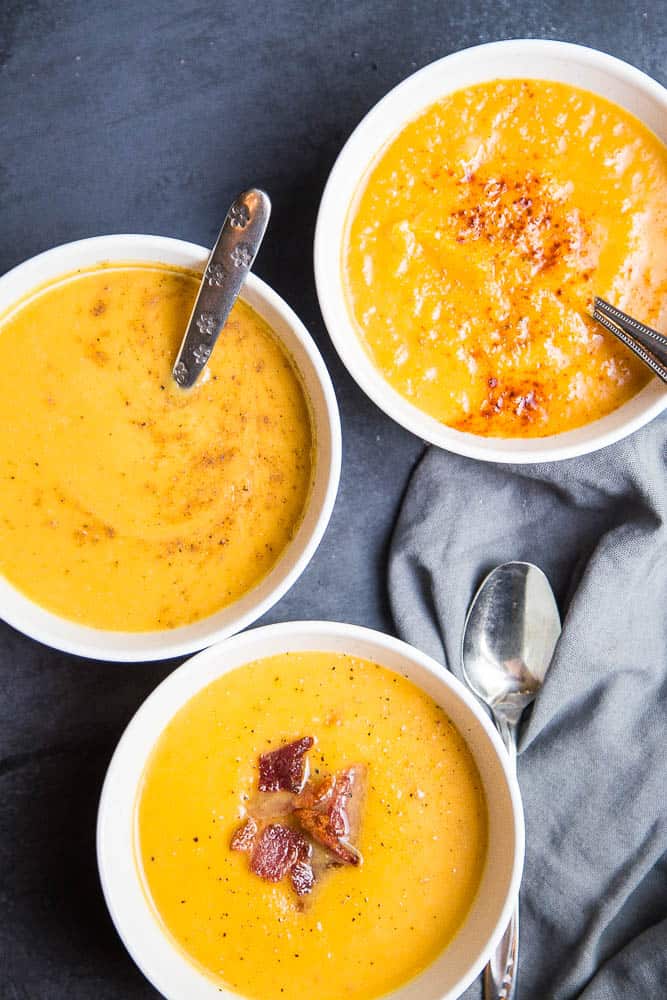 Pureed soup is one of my favorite things to eat when the temperatures plummet.
And it is so easy to make, you guys. Do you want to know a little secret?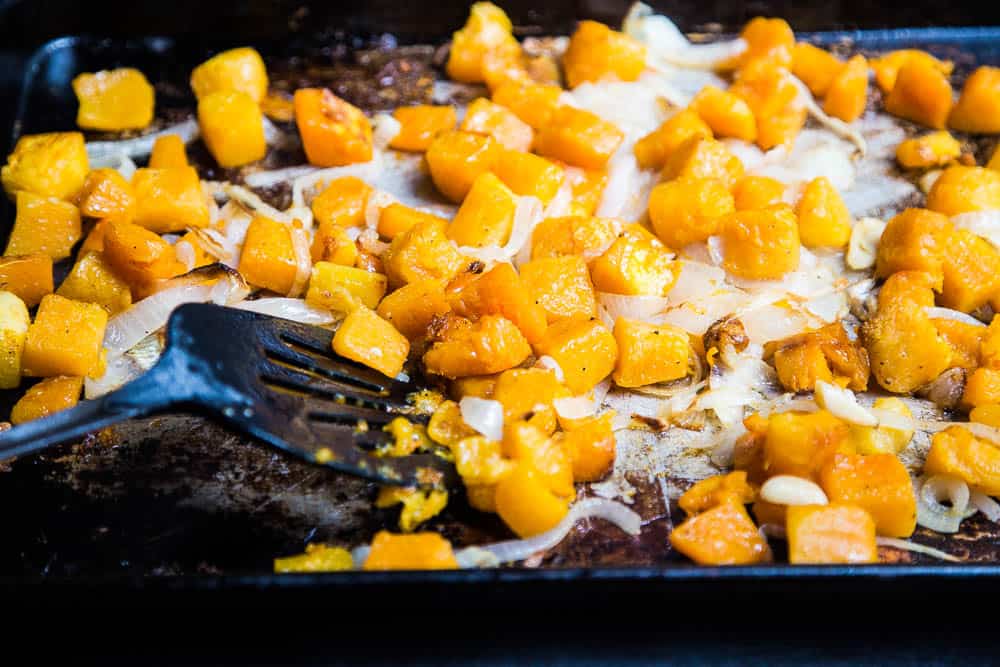 You can make a simple, purred soup with just a few ingredients. And ROASTING the vegetables does all of the heavy seasoning work for you!
I made some Simple Roasted Butternut Squash soups with THREE flavor adaptations over on The Pioneer Woman: Food & Friends.
Go grab some pre-chopped butternut squash (because, let's face it, wrangling a butternut squash isn't pleasant) and click over and see the step by step! Simple Roasted Butternut Squash Soup.
P.S. Want to know another secret? You can replace the squash with either tomatoes or cauliflower and make a great soup as well. I used it as the base for my Simple Roasted Tomato Soup and my Cheesy Keto Roasted Cauliflower Soup!