Roasted Cauliflower Soup with White Cheddar Cheese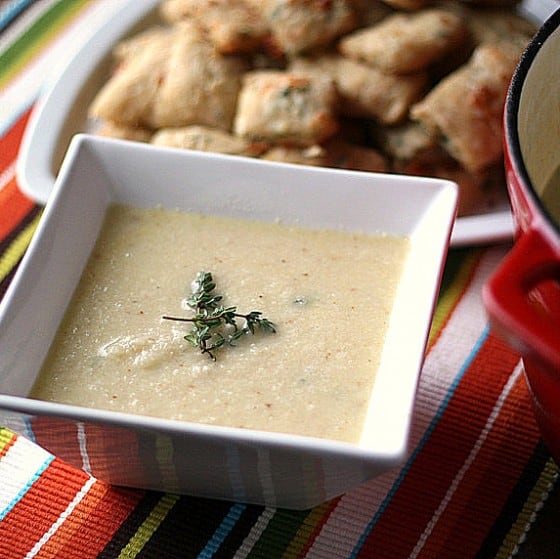 Happy Monday, friends! We made it to Reno safely and have finally cleared out all the moving boxes that have taken over our house for the past several days. And my new kitchen is organized and ready to go!
It's really pretty, too. A lot prettier than the cave I was cooking in before. I'll give you a tour shortly.
While I'm getting all of my blogging ducks in a row, check out this step-by-step tutorial I wrote for the Tasty Kitchen Blog!
Here's the link for the Tasty Kitchen step-by-step tutorial.