My Go-To Whole Wheat Pizza Crust
You guys are the best. Thank you so much for your input from my last post! (And for your sympathy. Good to know I'm among many Chuck lovers.) It looks like it was nearly unanimous — lost recipes brought to the front and a BIG yes to menu plans!
Speaking of long-lost posts, here's my go-to pizza crust recipe!
It turns out lovely as a regular, hand-tossed crust, and its slightly dense texture will support a lot of toppings.
You can also throw it on the grill. You haven't lived until you've had a grilled pizza.
I recently discovered how amazing this crust is when you roll it out super thin. It makes a great thin-crust pizza, but go easy on the toppings so it doesn't get soggy.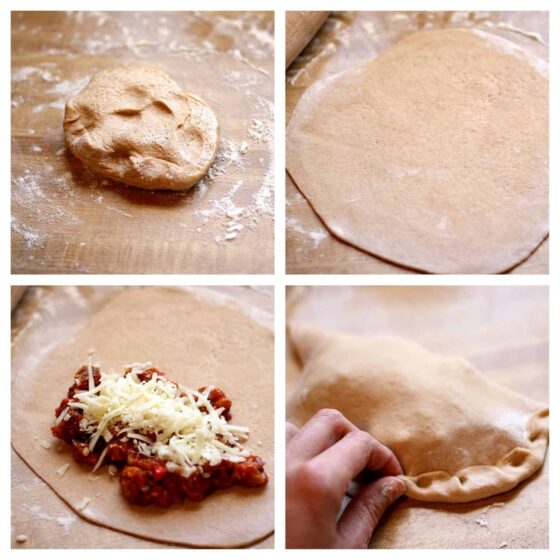 It's really easy to work with, too. Great for calzones. Even grilled calzones.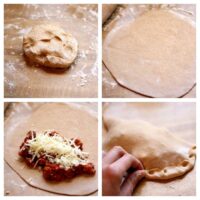 Whole Wheat Pizza Crust
Ingredients
1 envelope yeast
1 T sugar
1 1/4 c warm water
2 c whole wheat flour
1 c whole wheat pastry flour (or all-purpose)
2 tsp salt
Cornmeal
Instructions
Combine yeast, sugar and water; let stand for 5 min. Combine flours and salt. Gradually add yeast mixture. Stir until mixture forms a ball (use a stand mixer if you like). Turn out dough and knead for 5-10 min. (I usually leave it in the stand mixer and let the dough hook do its magic for 5-10 minutes.) Place in a lightly greased bowl, turning to grease top. Cover and let rise for an hour or until double in size. Preheat oven to 450. Divide dough into two balls. Roll out each ball into a 12-15-in circle. Sprinkle pizza stone with cornmeal. Add toppings and bake for 15-20 min. Nat's Notes: 1. This makes two medium-sized pizzas or three large thin-crust pizzas.

SaveSave