Bacon-Stuffed Roasted Chicken and Cauliflower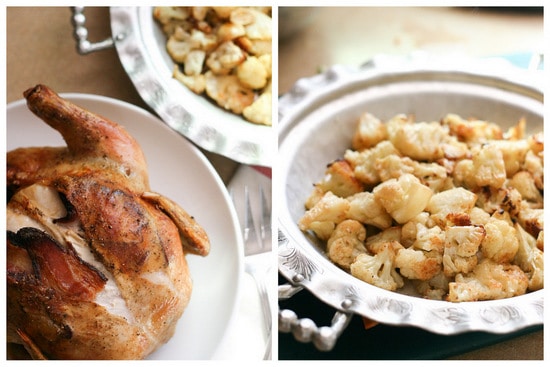 I like cauliflower, but I don't jump up and down about it like something ooey-gooey and cheese-filled.
Until now.
Yes, the roasted chicken is awesome, but that wasn't surprising. Roasted chicken and cauliflower is pretty awesome, too. But bacon + roasted chicken + cauliflower = a surprising combination.
Cauliflower roasting simultaneously in bacon AND chicken drippings? There are no words. Seriously.
Check out my step-by-step post over at the Tasty Kitchen Blog and snag this recipe. You only need a handful of ingredients!