Spiced Sweet Potato Muffins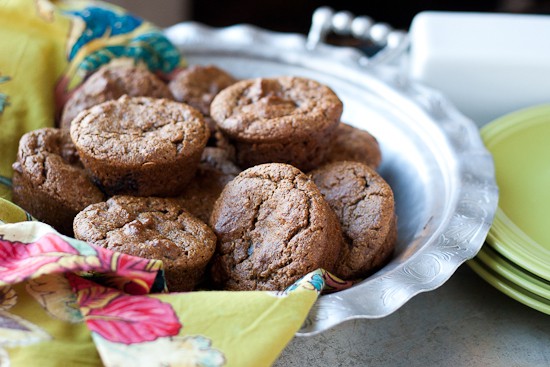 Happy Monday, friends!
Today I'm over at the Tasty Kitchen Blog talking about these Spiced Sweet Potato Muffins! I love these things. I bet I make them 2-3 times a month. My favorite thing about them (and what drew me to the recipe in the first place) is the GARAM MASALA spice.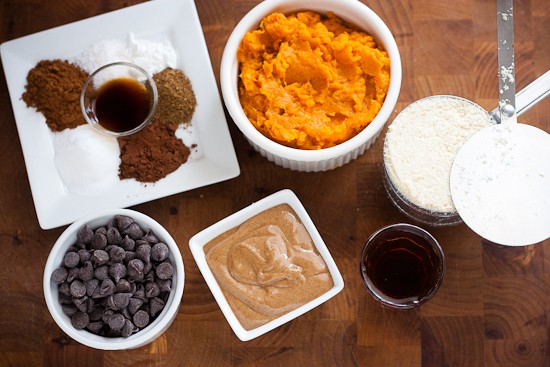 If you've never heard of garam masala, it's a spice blend commonly used in Indian food. Like curries and vegetable dishes.
Not usually found muffins. Except these. It works, though! They have an exotic pumpkin pie spice flavor and are studded with chocolate chips. My kids love them.
You can find the step-by-step tutorial over on the Tasty Kitchen Blog!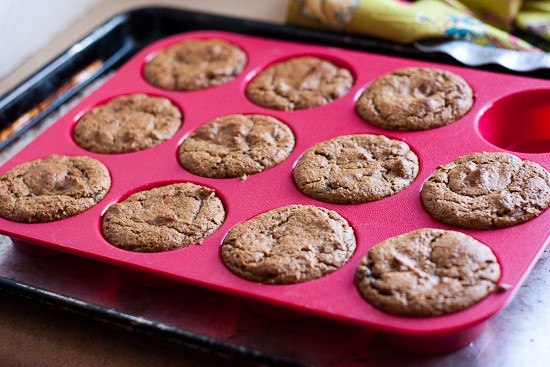 Another shocking surprise is that I baked them in this silicone muffin pan without liners or greasing and…
THEY DIDN'T STICK.
I've tried silicone bakeware in the past and have had horrible luck — particularly with those decorative cupcake liners. I nearly went insane trying to scrub the gunk out of them and the dishwasher was NO help. So I tossed them.
After I told my sweet friend at OvenArt Bakeware about my experience and declined her offer to send me a pan to review, she told me that a lot of silicone bakeware isn't 100% silicone and may contain fillers (like the ones I had been using that rhyme with Milton)…. which is why my food stuck to them. She talked me into trying one from OvenArt (which are 100% silicone) and I LOVE IT.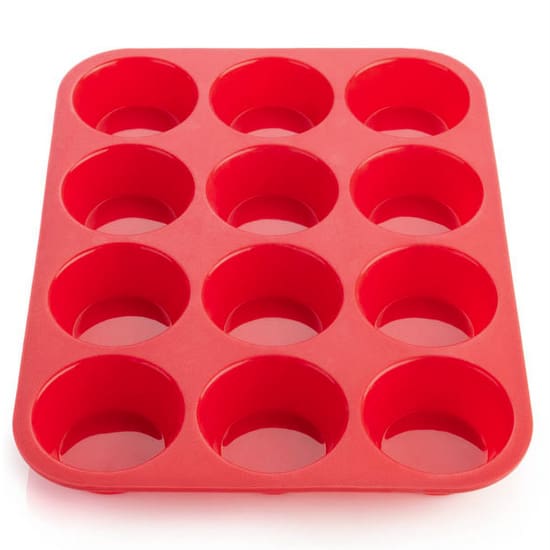 Click here to find the pan: OvenArt Silicone Muffin Pan.
Have a great week!
Disclosure: OvenArt sent me a pan to review. I received no other compensation for this post and all opinions shared are 100% my own! This post also contains Amazon affiliate links. Purchases made through these links don't cost you any more, but provide Perry's Plate a few pennies to help sponsor giveaways and replace things like broken steam mops.