Instant Pot Smashed Potatoes with Garlic Browned Butter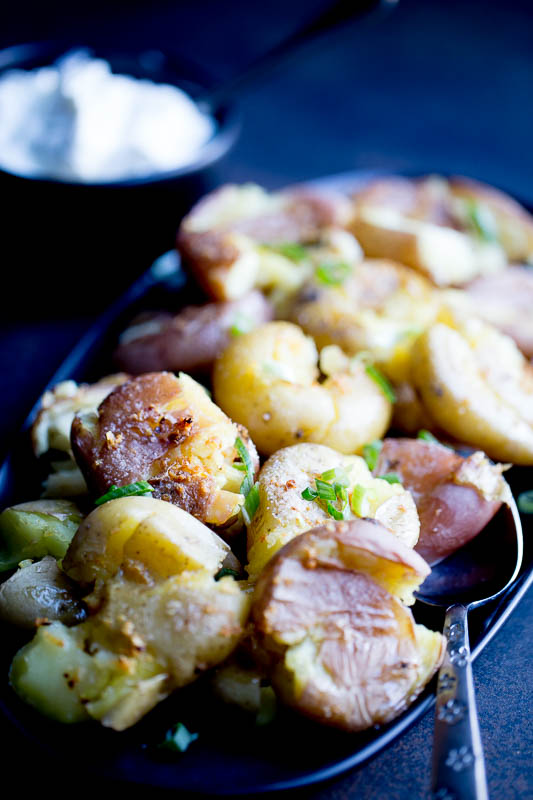 I can't say enough about these potatoes. And GARLIC BROWN BUTTER? I die.
Have you ever made smashed potatoes? Not quite mashed, but more messed up than a baked potato.
Typically they're boiled, put on a sheet pan, smashed, and then broiled for a while to crisp up the edges.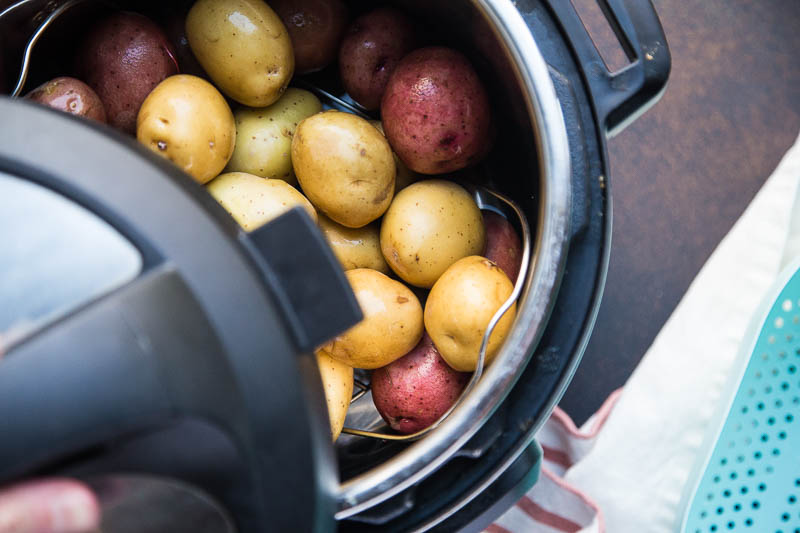 I try to avoid boiling a big pot of potatoes at all costs. Since I started using my Instant Pot, boiling big pots of potatoes is no longer part of my life. I'm super pumped about that.
It's CRAZY easy, too. And you only need a cup of water!
Click over to my post over at The Pioneer Woman: Food & Friends where I take you step by step through these Instant Pot Smashed Potatoes!